Sign in or register for a JobTech account.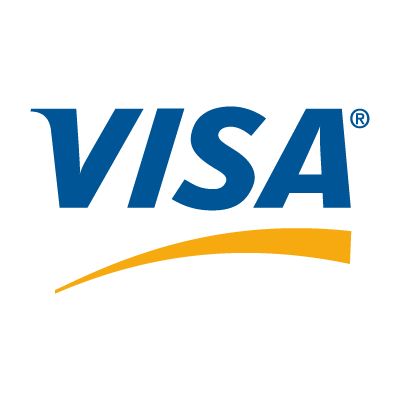 Are you interesting in working on one of the most exciting domain and fast growing space? The payment industry, in parallel with technology in general, is experiencing a period of rapid, disruptive innovation. At the same time, mobile connectivity is growing rapidly and, with it, comes the opportunity to extend financial products to the 2.5 billion people around the world who are financially excluded.Visa opened its Singapore Innovation Read more
Lab in 2016; a showcase center that helps Visa to demonstrate the part of the possible for clients and partners. You will be working side by side with our Innovation & Strategic Partnerships team who are a global client facing organization that sets Visa's public innovation agenda, develops commercial partnerships with industry leading brands and platform providers, and promotes hands on incubation and rapid prototyping.The Visa Innovation Lab is looking for a technologist who can help a team to apply great ideas in code. You will manage the execution of app development on a number of existing and emerging platforms (mobile, web, backend, etc). You will help envision and develop the next generation apps and provide it as a reference to Visa partners. This is a challenging and exciting role and we want a skilled individual who can bring both technical talent and a business vision to the team.Technical Product Management (TPM) A TPM is a leader of strategy, planning, and execution/delivery. The Singapore Innovation Technology team is looking for a TPM who is passionate about building scalable, secure and highly reliable, mission-critical software in a fast-paced agile environment. As TPM, you will help our developers in creating proof of concept projects that eventually will become production ready Visa products, and demos and experiences that help illustrate new payment trends to our innovation center visitors.Additionally, you'll also be defining and evangelizing the innovation philosophy for all development teams at Visa. This includes engaging in technical and functional discussions with many teams and continuous engagement with product managers and customers across a range of Visa's new and existing products.Successful candidates will be highly adaptable, possess strong interpersonal and organizational skills, and able to effectively manage multiple work streams. The ideal candidate for this position will have more than three years of technical product and/or program management experience with an ability to think tactically as well as strategically. The person should be able to lead cross functional teams in a highly matrixed environment. A background working in a high transaction online payment environment, developer portals/services, or APIs is highly desirable. Payment is a deep domain- the candidate should be a fast learner and able to pick up new domain quickly.Accountabilities - General: Technical product management functions including functional specs, roadmap, project management, issue/risk management, and cross-division coordination. Extensive cross-organization collaboration playing a crucial role in interfacing with various technology teams and business stakeholders to identify requirements, converting them to functional specs, prioritizing, and driving execution using agile methodologies. Be the customer seat in the engineering team- deep passion for satisfying customer needs and influencing design and priority appropriately. Partner with Product Management to define our technology strategy within Singapore Innovation. Own the roadmap working with the product and engineering teams. Work closely with the engineers and contribute to the development of design artifacts and Quality Assurance test plans. Plan and conduct User Acceptance Testing with key stakeholders, Bug bashes, and Hackathons. Able to work on multiple projects simultaneously.
Skills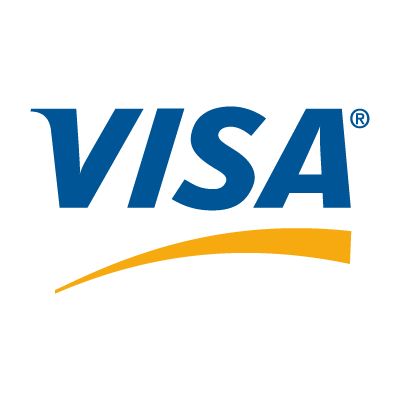 Visa Resolve Online (VROL) is a web-based application that enforces the rules and workflow of disputes for Visa Clients. VROL is a mandated service that is crucial to the Visa brand promise of providing secure and reliable payment services. The system ensures that cardholders, merchants, and financial institutions have a clear dispute process, and makes resolution of disputed transactions fast and easy. As the manager of the Network Read more
Processing VROL Support Team in Singapore you will:Lead and develop a team responsible for third and fourth level support for incident management activities for the Visa Resolve Online program in both production and client certification environmentsCollaborate closely and foster partnerships with Production Support, Architecture, Development, and Test Engineering teams to build and manage procedures that allow fast track issue resolutions, and ensure efficient use of resourcesDrive continuous improvement around processes and technical capabilitiesYour team will:Analyze production and certification system incidents, leveraging expertise in the payment processing and dispute resolution domains to identify, design, develop, and test fixes and workarounds for urgent production issuesParticipate in production implementations, providing all necessary support to ensure successful resolution of issuesDetermine root cause for issues, and propose changes to prevent similar issues in the futureUse various tools to collect statistics from production to help refine the technical roadmap, and propose process improvementsDevelop and maintain tools and utilities for automation and enhanced monitoringLeverage production statistics to refine technical roadmap and process improvements for VROL program, working with Architecture and SME groups
Skills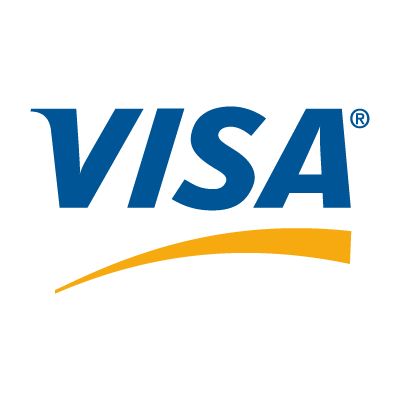 osition SummaryThe Processing function has the responsibility for developing the network processing strategy and executing to grow transactions on the Visa network through innovations and value-added services; and working with internal stakeholders on domestic processing opportunities. The Manager, AP Processing will work closely with the AP Processing team to support the development and execution of the Global Network Processing strategy and lead the ATM strategy throughout Asia Pacific. Read more
This role will require the holder to become a subject matter expert of the Visa processing and ATM business.Reporting to the Head of AP Processing, the Manager, AP Processing will be expected to interact effectively with all levels of country, regional, and functional teams. The position will also involve external interaction and communication with key Visa stakeholders, including banks, regulators, processors and strategic vendors.The position will be based at Visa's office in Singapore.ResponsibilitiesSupport the development and execution of the AP Processing strategy:• Develop a strong understanding of Visa's processing capabilities and objectives.• Keep abreast of the competitive landscape, National Payment System (NPS) developments and regulations impacting Visa domestic processing• Support AP Processing market leads in driving key processing initiatives by coordinating across multiple stakeholders within the organization• Align with product, sales and acceptance initiatives.• Lead and manage Visa's ATM processing strategy in AP with the support of Global team and market leads.• Work with and ensure internal stakeholders including Country Management, Government Relations, Risk, Strategy and Technology teams are effectively communicated to in regards to strategies and plans.• Ensure activities are regularly reviewed and reported to all relevant global Function, AP and Country leaders.• Assist in identifying and assessing processing trends, opportunities and threats in the AP region.• Manage and monitor our relationship with strategic processing vendors and partners in relevant countries• Promote an understanding of critical success factors to achieving network processing revenue objectives.• Design and implement programs to increase internal awareness and knowledge of the processing function.
Skills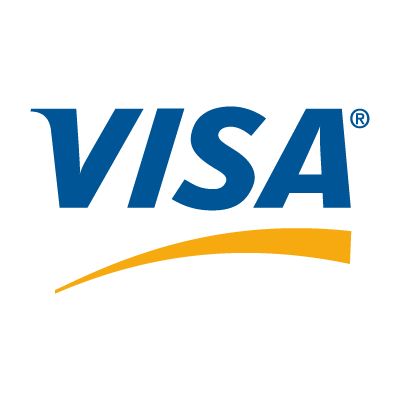 Position SummaryThis Senior Account Manager provides tactical support to financial institutions and partners for Visa B2B Connect product. This role is an individual contributor role responsible as a subject matter expert and consultant to assigned clients, ensuring clients' objectives are achieved. This role is responsible for solving complex problems and serves as a technical/functional specialist.Responsibilities Provide high value customer service support on day-to-day items to Visa Clients Read more
and internal staff to ensure customer expectations are exceeded; advocate on behalf of the clients.Will act as the primary Event Manager for all incidents that are a result of platform outages impeding the client connection to the Visa B2B Connect platform.Proactively notify clients regarding any widespread or business critical problems with the application, as well as scheduled periodic maintenance outages.Serve as the primary escalation point for all client reported issues.Lead complex cross functional customer service delivery initiatives across clients and Visa internal teams.Coordinate internal resources to accomplish Visa and client objectives.Ensure prompt and comprehensive resolution of client inquiries as well as create and maintain updated support documentation. For example, meeting required deadlines.Build and enhance positive working relationships with key clients and internal stakeholders.Represent client perspective within Visa organization to ensure enhancements are prioritized.Proactively identify operational opportunities and implement recommendations to increase service quality and efficiency.Report customer project accomplishments and deliverables to senior management.Act as liaison for the client; provide problem management, proactive identification of processing efficiencies, and system enhancement support.Educate and train clients on best practices for Visa B2B Connect.Represent complex customer change requests, system or operational requirements; negotiate and manage expectations internally and externallyDevelop and manage operational initiatives, special projects and client-driven continuous improvement plans.Stay current with the payment industry and client trends as well as maintain a strong knowledge of Visa products and services.Partner with assigned Account Executives to identify additional business opportunities.On call support and possible weekend hours.
Skills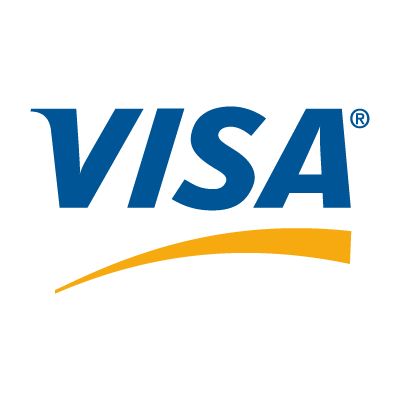 Are you interested in working on one of the most exciting domain and fast-growing space? The payment industry, in parallel with technology in general, is experiencing a period of rapid, disruptive innovation. At the same time, mobile connectivity is growing rapidly and, with it, comes the opportunity to extend financial products to the 2.5 billion people around the world who are financially excluded.Push Payments is a strategic initiative Read more
at Visa, focused on building the next generation payment network connecting, individuals and businesses with banks, fin-tech players, countries and regions with the flexibility to use a variety of payment instruments.Part of the broader Digital and Developer Platform organization, Push Payments team is looking to hire the best and brightest technologists with ambition and drive to build the next generation of payment network that would further extend the reach and scale of Visa's payment network. This is once in a lifetime opportunity and you feel excited about joining and leading the revolution- come join us!Senior Software Test Engineer will design and implement test solutions with highest quality using agile tools & methodologies
Skills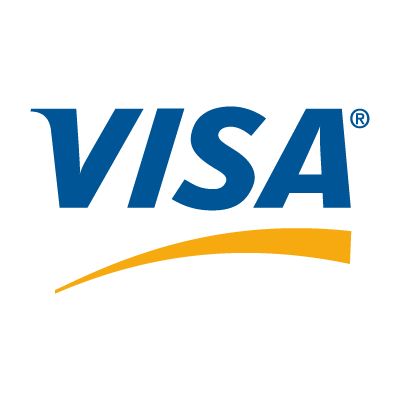 This position is at an intermediate support staff level and is responsible for applying some judgment in resolving routine problems or making recommendations. A successful candidate is able to deliver a positive customer interaction, is dependable, seeks to learn, and is coachable. Responsibilities Respond to inbound telephone calls and may generate outbound calls regarding information on aspects of multiple Visa products.Evaluate the nature of each call and Read more
determine the appropriate action to complete the call.Answer general customer service questions from cardholders, explain multiple program features, and where appropriate, transfer the customer to the issuing bank to obtain specific account information or transfer the customer to an appropriate Third Party Service Provider.Adhere to established Client Support Services' procedures and guidelines while providing quality customer service in order to meet and exceed department standards.Provide general information and support on any VISA related topic or product and direct the customer accordingly.Use several computer programs to respond to customer inquiries.Document cases to show action taken.Must possess a clear speaking voice and strong verbal communication skills.Ability to multi-task and make decisions quickly based on the customer's needs.Ability to handle difficult calls in a professional manner.Requires accuracy and attention to details.Must demonstrate the ability to manage multiple service requests with strict time limits on an ongoing basis.Knowledgeable of the payments business and VISA operating procedures after the training class.Knowledgeable of multiple Visa product lines.Ability to work as part of a team.Basic PC skills in a Windows environment; however strong keyboard skills are required.Able to navigate through the internet.Requires a minimum of 2-4 years of experience in a customer service environmentAble to speak fluent German, French and English or German, French and other European language.Able to work on weekends. Days off will be weekdays.
Skills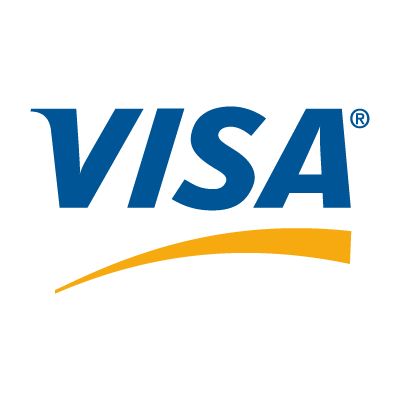 To oversee the payroll functions for APAC countries and work closely with Controller and HR Team to ensure compliance, integrity, accuracy is maintained at all times.Payroll Leadership and coaching for the payroll processing team. Successful leadership ensure ensuring team members fully execute the following task promptly with no errors. Responsibilities Review on accuracy of time-sheet (properly signed off by employees and line manager) through mailboxes and ADP e-time Read more
systems.Quick follow through on missing time-sheet in resolving all dispute items with time-keeping team.Administer payroll calendars and communication to employees, HR and Controllership team.Administrating team annual leave and sick leave and benefits.Ensure reconciliation for all APAC countries on a bi-weekly and monthly basis.To ensure answering queries from the HR mailbox and closing HR tickets within stipulated timeline.Main focal point for all payroll service providers and work closely with Director in region and Head of Global Payroll.Ensure the team meet payroll and government agency timelines.,Annual preparation of audit (internal, external, SOX) on all payroll and related matter.To assist in the preparation of audit schedules for payroll.
Skills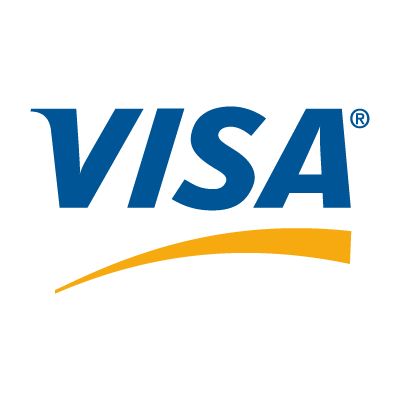 Position SummaryThis Senior Implementation Analyst provides tactical support to financial institutions and partners for Visa B2B Connect product. This role is an individual contributor role responsible for leading the implementation with financial institutions and partners. This role will work directly with clients to manage an end-to-end implementation, including client consultation, project management, meeting management, training and handover to the Visa B2B Connect Account Management team.ResponsibilitiesLead Read more
the implementation of Visa B2B Connect using Project Management Methodology best practices and skills.Lead activities for Visa B2B Connect applications and platforms; including establishing clear project plans, status and expectation setting for technical migration activities.Provide technical expertise to structure an effective implementation. Build strong customer relationships with the ability to simplify complex problems to support business needs.Continuously monitor progress, customer feedback, and provide status updates and project milestones to the project team, senior management, the client, and banking partners, via weekly or other progress reporting, and by managing status meetings.Prepare and maintain detailed project plans with risk/mitigation plans and issue logs to enhance external and internal communications.Create and maintain necessary internal and external implementation documentation and forms.As a subject matter expert, acquire and maintain a deep understanding of supported services to train customer and internal stakeholders.Proactively identify opportunities and implement recommendations to increase service quality and/or efficiency. Responsible for own work assignments and must be able to take the initiative to resolve issues and meet deadlines. Responsible for accurately recording project progression within a CRM system.
Skills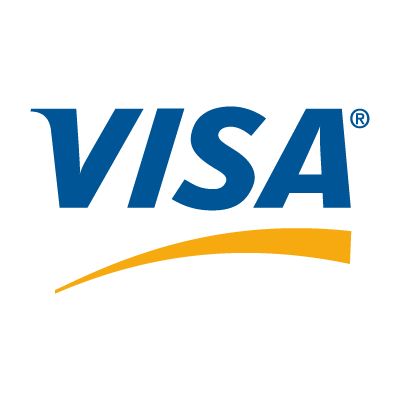 Position SummaryWe are developing and executing a shared strategic vision for Marketing platforms and products that enable Visa to be the world-leading data-driven payments company. As a Software Development Director, you will build and mentor a world-class team of Development and Test Engineers to define, drive and execute on this vision. You will initiate processes that allow the team to collaborate with local as well as global Read more
teams with a high degree of efficiency. You will lead a team of highly motivated and talented individuals that can collaborate with Project Managers, Product Managers and SMEs across the company on high impact marketing technology initiatives.ResponsibilitiesDevelop and nurture team of developers by motivating and mentoring, and assist in hiring critical talent.Responsible for the overall development life cycle of the solution and manage complex products with significant bottom line impactWork with product managers in developing a strategy and road map to provide compelling capabilities that helps them succeed in their business goals.Work closely with architects and senior engineers to develop the best technical design and approach for new product development.Instill best practices for software development and documentation, assure designs meet requirements, and deliver high quality work on tight schedules.Project management: prioritization, planning of projects and features, stakeholder management and tracking of external commitmentsOperational Excellence: monitoring & operation of production servicesIdentify opportunities for further enhancements and refinements to standards and processes.Mentor junior team members, develop departmental procedures and best practices standards.Hire and retain world class talents to deliver data platform projects.Be responsible for and the custodian of the long-term technical strategy for Marketing Key Product PortfolioStrong Negotiation Skills: You will be a distinguished ambassador for product development; collaborating, negotiating, managing tradeoffs and evaluating opportunistic new ideas with business partners
Skills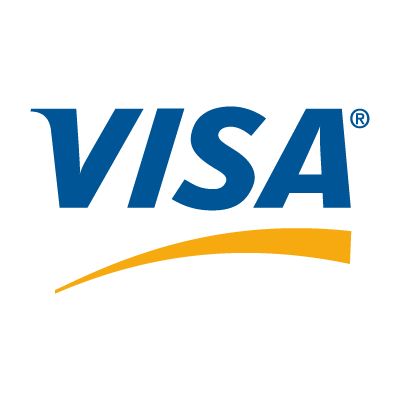 Need to handle multiple countries payroll processing within Asia-Pacific region Coordinate and gather monthly payroll information from HR Operations team and other HR functional groups (Benefits, Stock, HR Business Partners, etc…) Updating payroll input in excel template from various source (workday report, Global HR shared folder (excel files), email, manual hard copy forms) Disburse monthly payroll information to various global payroll providers using ADP Streamline tool or Read more
other secure methods Country/entity wise systematic file saving in payroll shared drive for audit (Input files from various source, return/output files from vendor, GL files and post payroll reports) Prepare variance report for current month vs previous month payroll with variance reasoning along with Head count reconciliation Preparing net pay and statutory payment reconciliation with bank transfer Collating compensation details for expat and permanent/domestic transfer employees Processing equity /stock compensation for taxation, handling ESPP new enrollment, changes & monthly contribution validation and submission to US stock team Coordinating with PWC for employee tax clearance as per respective country tax regulation Timely attending and closing payroll ticket raised by employees in query management tool Maintain a high level of accuracy and adhere to internal audit guidelines Validate monthly payroll return files to ensure changes are captured Communicate clearly with the payroll providers to resolve issues Ensure taxes, social security, pension and other third party payments are processed and paid on time Ensure payrolls are processed in timely, accurate and efficient manner Ensure GL reports and related payroll files are sent to Corporate Financial team on time Liaise with Corporate Financial team to ensure reconciliation is accurate and clear outstanding items when necessary Respond to information requests in timely manner Work cross-functionally and geographically with other HR functions and specialists High attention to detail is a must Excellent organizational and analytical skills Excellent written and verbal communication skills Multicultural sensitivity and interpersonal relationship management skills are essential including the ability work effectively as part of a global team Self-motivated and able to use own initiative Able to work independently and manage multiple tasks simultaneously in a changing environment with a high degree of accuracy and detail Must be comfortable working in a fast paced, hands-on, growth oriented work environment Must be flexible with work schedules
Skills