Sign in or register for a JobTech account.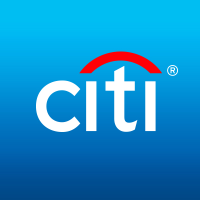 Primary Location: Singapore,Singapore,SingaporeEducation: Bachelor's DegreeJob Function: Training, Development & LearningSchedule: Full-timeShift: Day JobEmployee Status: RegularTravel Time: NoJob ID: 19009476DescriptionConduct new hire onboarding, global and regional training programs and design developmental training programs for existing staffDesign and Develop Digital Training Content for online and mobile trainingEngage with country stakeholders to identify training needs and provide training solutions that meet business objectivesUtilize customer data and feedback from all listening channels Read more
(i.e. NPS, PI, Failed Logs, etc) and collaborate with business to develop training solutions to improve customer experiences and satisfaction scoresWork closely with CBPS Training Team in Manila by providing training, direction, guidance and support and monitor/track their performance to ensure organizational objectives and business goals are achievedEffective launch and implementation of regional role-based curriculaAccurate tracking of mandatory certifications, trainings and relevant documentation for the new hires and existing staff to ensure timely reporting and completion in accordance to Company and Regulatory guidelinesEnsure periodic and timely evaluation of all training materials to ensure content is relevant and updatedEnsure accurate training records are provided timely for audit purposesCollaborate with country and regional stakeholders on L&D/Business related projects Technical/Specialist Skills:Digital Content Creation skills and experience (Adobe Captivate, Articulate, etc)Line-trainer experienceDemonstrated facilitation skills and expertise in applying adult learning principlesStrong Excel skills Working knowledge on MS Office and Video production and editing Experience with Agile/Scrum methodology and Design Thinking is a plusBusiness/Industry Knowledge:Learning & Development, Digital/Media Content Creation and related Business experienceMinimum 2 years of Sales Experience Thorough understanding of Company global policies and processes related to L&DIn-depth understanding of the business Personal Attributes/Interpersonal Skills:Ability to work at both strategic and tactical / operational levels Ability to work autonomously Ability to think clearly, analyze and resolve problems with good judgementHighly organized and able to deliver results against firm timelinesSelf-starter – positive, energetic, able to prioritize and proactively act upon the important issues whilst keeping communication channels open to relevant stakeholdersAccountability and execution – consistently operating at high standards of quality and accuracy within required timeframesChampions Progress and continuously identifies opportunities to innovate and simplifyA change agent and possess ability to adapt to changes quickly and positively Ability to direct staff performance, coach and develop to build talent, drive excellence and create a positive and high-morale work environment.Collaborative team player, able to foster close partnerships and work collaboratively across the firmStrong interpersonal and communication skillsAbility to positively influence and motivate othersInitiative to scope needs even before being verbalized by othersOpen to feedback and able to take in feedback constructively and positivelyQualificationsHigher education degree in an appropriate disciplineMinimum of 2 years experience in related business, L&D and Digital/Media Content Creation
Skills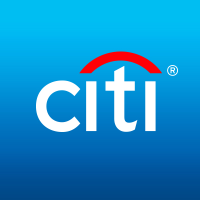 Primary Location: Singapore,Singapore,SingaporeEducation: Bachelor's DegreeJob Function: SalesSchedule: Full-timeShift: Day JobEmployee Status: RegularTravel Time: NoJob ID: 19015584DescriptionAs part of a dynamic business serving the Affluent Offshore customers based Globally, your primary role will require you to work closely with Relationship Managers in marketing Cash FX, Premium accounts and related FX option imbedded instruments to high net worth clients, across different time zones. You will be responsible to analyze and Read more
prepare foreign exchange commentaries and technical analysis on the global and regional currency markets and communicate these views effectively to both Relationship Managers and clients. You will be required to work in different shifts.QualificationsYou should ideally be a graduate with related experience in trading or treasury salesYou should ideally have had experience in dealing with the IPB/NRI marketKnowledge of foreign exchange and options markets, efficient sales and marketing skills, as well as the ability to adapt and excel in a fast-paced and team-oriented environment
Skills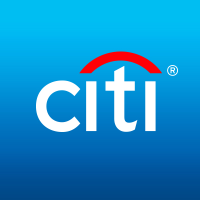 Primary Location: Singapore,Singapore,SingaporeEducation: Bachelor's DegreeJob Function: Compliance and ControlSchedule: Full-timeShift: Day JobEmployee Status: RegularTravel Time: NoJob ID: 19008330DescriptionSales Surveillance Review ManagerRetail Banking: Job Description:Support the Retail Bank business in the area of Sales process compliance for the Investments, Treasury, and Insurance businessesAdminister the monthly surveillance program through a team of surveillance officers and supervisors with an objective to identify inherent process and control gaps. Surveillance methodology includes reviews focused Read more
at Product and across Channels. i.e. Face to face and Phone sales, across Investments and Insurance productsConsolidate results from the monthly surveillance reviews in accordance with the requirements of Balanced Scorecard Framework (BSC) such as RM transaction sampling, documentation review, client survey and staff BSC grading. Assess the overall quality of financial advisory services provided by the representatives from the exceptions and infractions discovered from the surveillance reviews and document in the monthly surveillance reportParticipate in quarterly Retail Banking Mystery shopping exercise panel review on suitability assessment, post sales client survey and infraction review for categorization. Identify any weakness in sales process and recommendation of suitable products to customer and work with sales process team to develop corrective action plans. Share learning with the advisors and the branch management teamEnsure Sales practices are in compliance with Citigroup policies and local regulations and that sales supervision and monitoring processes are fully effectivePrepare and publish the monthly surveillance report with detailed trend analysis on surveillance activities for Management and Compliance ReportingProvide Training and consultation to the branch sales staff on Sales process for Investments and Insurance productsAdminister the Quality of Work Points system to the sales platform for computation of adjusted sales incentivesContinuously seek and evaluate process improvements and automation initiatives to enhance the efficiency of the surveillance program. Support the business in conduct of ad-hoc investigations that could relate to sales process non-compliance, surveillance for new product launches and other special projectsAssist in the review of and update of policies and procedures for the Investments and Insurance areasSupport audit review preparation, sample preparation and corrective actions design and implementationQualificationsRequirements:Minimum eight years in the Financial Services industry and minimum two years in Control Management-related roleMinimum Bachelor's Degree or equivalent professional qualificationStrong understanding of Consumer Bank products and branch operation processes Team player who can gather cooperation and buy-ins from key business stakeholdersRisk-based thinking and analytical mindsetSelf-starter who can work independentlyAbility to multi-task and manage concurrent projects and deliverablesProficient in the use of basic Microsoft applications (Word, Excel , Powerpoint)
Skills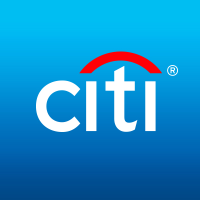 Primary Location: Singapore,Singapore,SingaporeEducation: Bachelor's DegreeJob Function: Consumer SalesSchedule: Full-timeShift: Day JobEmployee Status: RegularTravel Time: NoJob ID: 19005969DescriptionThe Service Relationship Manager is fully responsible for rendering excellent service support to entity customers and managing the client relationships with respect to all aspects of service management. Responsibilities:Attend to both internal and external enquiries & complaints and provide adequate resolutions efficiently. Deliver excellent client servicing and contribute to overall entity customer Read more
service experience. Develop strong customer relationships and build customer loyalty through consistent delivery of error-free and timely service to meet customer needs.Take full ownership of customers' issues and ensure complete customer satisfaction of problem resolution. Support cross selling and referral efforts to contribute towards overall Business sales. Provide administrative and documentation support as required and ensure compliance with bank's policies and procedures. Support relationship  managers in servicing, process, compliance and system consultation.  Liaising with RMs/Contact customers to request for KYC information/documents. QualificationsQualifications:Education:Bachelor's DegreeSkills and Competencies:A recognized university degree with at least 2-4 years' experience of entity customer service experience is highly advantageousProficient in MS Excel and PowerpointPleasant personality with excellent communication and interpersonal skillsProven ability to work independently and under high pressureExcellent organization and time management skillsMeticulous and organizedPositive and progressive behavioral traitsGood team player with strong interpersonal skills
Skills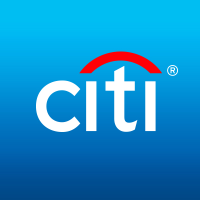 Primary Location: Singapore,Singapore,SingaporeEducation: Bachelor's DegreeJob Function: Relationship ManagementSchedule: Full-timeShift: Day JobEmployee Status: RegularTravel Time: NoJob ID: 19003903DescriptionProfile Summary:A sophisticated individual should be someone who understands the motivation of UHNW clients and be able to interpret client requests, to engage the right resources to deliver on the client experience.The individual needs to understand the importance of the dual role he/she plays:To be the Citi ULTIMA brand custodian when interacting Read more
with clientsTo be the client custodian when working through internal linkages and partners to deliver on client requests                Scope of Responsibilities:Be the single most important point of contact for customers with regards to their credit cards servicing and lifestyle management needsHave a keen understanding of the travel and lifestyle preferences of high net worth individualsWork with external servicing partners so that to ensure that clients needs are met not just reactively but also proactivelyHandle customer complaints and take relevant remedial actions in real time; anticipate any such instance that may require proactive approach rather than post factoEstablish close working relationships with operations and affiliated businesses for smooth back end operationsEnsure all activities are in compliance with Monetary Authority of Singapore (MAS) and Bank GuidelineBe the key driver of business goals on service and sales on the ULTIMA card product in SingaporeSupport initiatives that drive improvement of customer satisfaction scoresQualificationsQualifications Required:Experience in relationship management and client handling of 5-8 yearsKeen interest in travel and lifestyle with prior knowledge of the travel, luxury and hotel industry dynamicsUniversity/undergraduate degreeKey Competencies Required:Strong problem handling and resolution skills with ability to manage client expectations simultaneously
Skills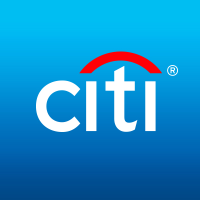 Primary Location: Singapore,Singapore,SingaporeEducation: Bachelor's DegreeJob Function: OperationsSchedule: Full-timeShift: Day JobEmployee Status: RegularTravel Time: NoJob ID: 19017155DescriptionJob Description:Perform trade verification to ensure accuracy of the bookingGenerate and match trade confirmation according to the appropriate ISDA/product templatesPerform settlement functions in accurate and timely mannerPerform daily rates revaluationCoordinate with the Front Office, Finance, Risk and Legal on issues relating to the processing of these transactionsProvide Mark-To-Market valuations to customers as requiredPerform Read more
controls, account reconciliation and record retention functions according to the policyParticipate in various system enhancement, COB testing and projects implementationParticipate in the periodic General Ledger (GL) proofing exercise for the GLs owned by the unitWork towards achieving optimum productivity and accuracyProduct coverage - FX, Money Markets, Fixed Income, Interest Rates, Derivatives, Credit Derivatives, Commodities Derivatives, Equity Derivatives, FX Option and Futures productsQualificationsQualifications:University degree in Banking, Accounting and Finance with good academic record2 years of working experience in Treasury Operations covering end-to-end processes described in JDGood understanding of Treasury products and AccountingAbility to work in a structured, high volume, time sensitive, high risk and demanding environmentGood analytical skills, positive attitude and good learning ability with great attention to detail and multitaskingGood interpersonal, teamwork, communication and presentation skillsProficient in Microsoft OfficeKnowledge of Macros or Monarch is preferredOpen to work on public holidays and weekends
Skills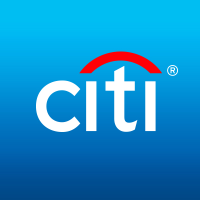 Primary Location: Singapore,Singapore,SingaporeEducation: Bachelor's DegreeJob Function: Product ManagementSchedule: Full-timeShift: Day JobEmployee Status: RegularTravel Time: NoJob ID: 19006810DescriptionYou will be the responsible for the P&L of a Cobrand product portfolio, continuously seeking to improve key performance metrics through enhancing the core value proposition, creating customer value and campaigns to drive acquisition and card utilization. You will also be the lead for a strategic partnership, responsible for maintaining a strong, Read more
collaborative relationship with the partner, and jointly working on shared business objectives toward mutual benefits. ResponsibilitiesEvaluate/enhance product core value proposition to remain competitive yet maximize profitability.Translate cards business acumen and product insights into customer programs that result in desired behavioural shifts and incremental card spend. Collaborate with Sales channels by communicating value and unique selling point of the card products; provide training and develop sales tools to facilitate the selling process of cobrand card. Establish and maintain frequency of contact with key personnel within each partnership, including business meetings and casual engagements. Work with Regional and Country counterparts to leverage digital/data analytics capabilities to better understand, manage and enhance performance of the portfolio.Identify growth opportunities to connect with customers in a forward compatible manner, engaging them through channel(s) they are transacting/constantly active in while maintaining the bank's human touch and accessibility.Review, develop, manage all communication channels, materials and collaterals which includes management of inventory for card plastics, welcome packs, card member agreements, statement messages, product page etc.Plan, execute and manage through-the-line marketing initiatives end-to-end.Execute changes in CVP upon refresh (customer communications, platform training, etc.) or administer adhoc parameter enhancements when required with controls in place.Prepare monthly/quarterly business reviews and ensure audit readiness at all timesQualificationsQualifications and Skill-set RequirementsSound knowledge and understanding of Cards and unsecured lending landscape. A good grasp of portfolio management fundamentals and product/system functionality will be a plus.Min 6 years of experience in Financial Service, Business Development or similar role in related industry.Strategic business/financial acumen with ability to identify opportunities and improve performance .Analytical skills to interpret business reports, identify gaps or opportunities and develop appropriate actions for product enhancement/portfolio growth.Experience in business development & customer issue resolution with excellent presentation & communication (verbal and written) skills.Demonstrate ability to negotiate & influence change/progress and collaborate well with stakeholders.Strong partnership and relationship management skills, with proven ability to overcome challenges and meet business objectives to achieve win-win outcomes. Self-driven & highly motivated team player who can multi-task & deliver results under pressure.
Skills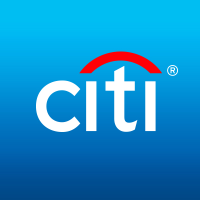 Primary Location: Singapore,Singapore,SingaporeEducation: Bachelor's DegreeJob Function: Compliance and ControlSchedule: Full-timeShift: Day JobEmployee Status: RegularTravel Time: NoJob ID: 19011521DescriptionAs a key function within Consumer O&T, Core Operations (includes all non-voice back office operations supporting retail banking, branch operations,  cards and other consumer products)  and Transaction services (includes payment, processing, plastics production and statement/print operations) across 17 markets is charged with driving significant improvements in expense, speed, and quality in Read more
the years aheadIn support of Services 2020 objectives and ongoing service delivery to our country partners, this role will support the Core Ops Control Lead to provide guidance on process/policy related issues and coordinate audit/control/regulatory assessments across marketsThe successful candidate will support the Core Ops Control Lead to monitor and escalate evolving risks, changing business requirements, and regulatory environments that lead to critical enhancements to the Manager's Control Assessment (MCA) programPartner closely with Regional Country Consumer Business Operational Risk and Control (CBORC) to support implementation of regional control initiatives and engage in respective controls strategy, governance and framework. Help drive a strong control culture amongst country teams and ensure permanent audit readiness through proactive risk management and issue self-identificationRegularly review with Regional CBORC and countries to constantly refine and augment the Regional Consumer Control Procedure Manual (RCCPM) to align with business strategy and cater for changes arising from evolving issues, trends and emerging risksChallenge, as appropriate, existing control frameworks in support of 2020 objectives to drive meaningful improvement in efficiency/experience without sacrificing operational assurance Support root cause analysis of material risk events and control breaks, work with countries to establish effective feedback loop to augment control management and share lessons learned with all markets to ensure no repeat eventsAnnually manage ARA refresh exercise for Core Ops Gold Copy MCA and implement with countriesTrack quarterly countries' MCA ratings. Where rating is 'Enhancement Needed' and below, to perform further analysis with countries and Pillar Lead to determine if there is need for control enhancementOn a need basis, support deliverables as part of audit field workQualificationsMin - Bachelor's Degree, min  5 years+ of experience2+ years' experience in a control/audit function. Additional experience in operations a plusExcellent interpersonal and communication skills, both written and verbalWill be highly-motivated, independently motivated, and strong performer with a balanced blend of analytical and problem solving skillsShould demonstrate a commitment to quality and strong attention to detailAbility to develop and maintain key relationships across the in-country and regional office to enable research, reporting, and execution on changes as requiredProven experience in executing independent reviews and identifying areas for actionProactive and resourceful problem solverAbility to prioritize and work under multiple time zones with partners of varying cultural backgroundsExcellent organizational skillsDedicated to driving a new way of thinking with a passion for enabling the business in new waysProactive in helping business partners solve problems and drive solutions that benefit customers and the franchise
Skills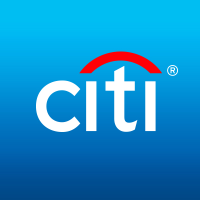 Primary Location: Singapore,Singapore,SingaporeEducation: Bachelor's DegreeJob Function: SalesSchedule: Full-timeShift: Day JobEmployee Status: RegularTravel Time: NoJob ID: 19003928DescriptionAs we grow our mortgage portfolio, we invite candidates who have a natural flair in sales and enjoy dealing with people from all levels to join us.Key Responsibilities:Meet home loan sales targetsAttend showflat duties, host events and roadshowsSource for loans through various internal and external distribution channels of sales Network with partnersDevelop workable Read more
business development ideas to bring in more loansNetwork and develop sound internal relationships with stakeholders from risk, loan operations and valuation unitMeet KPIs on regulatory and Citi internal guidelines and ensure disciplined approach to lending and fair dealingMeet KPIs on Net Promoter Score and objective of attaining remarkable client experienceQualificationsMinimum 'A' levels with credit in MathematicsRelevant sales experience (mortgage sales experience is preferred)Proven sales track recordIndependent professional who enjoys developing new business in a fast-paced, competitive marketFast learning capability especially in product and regulatory knowledgeExcellent interpersonal, communication, customer service and relationship management skillsAble and willing to work variable hours, including evenings and weekends
Skills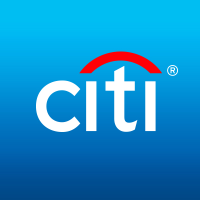 Primary Location: Singapore,Singapore,SingaporeEducation: Bachelor's DegreeJob Function: Product ManagementSchedule: Full-timeShift: Day JobEmployee Status: RegularTravel Time: NoJob ID: 19012355DescriptionPortfolio ManagementMaintain database of company names and individuals (directors & shareholders) i.e. adding new and removing closed relationships to receive triggers and alertsPropose account strategy establishing an explicit account decision for Independent Risk's concurrence within stipulated timeframePrepare monthly dashboard detailing number and type of triggers and corresponding account decision for discussion at Read more
monthly portfolio meetingClose partnership with Collections to monitor delinquent accounts and maintain portfolio delinquency within thresholdsClose partnership with Recovery Unit to recover as much as possible from written off accountsPerform MIS and analytics for portfolio review and ensure credit risk policies, procedures and processes are effectively and efficiently managedInvolve in annual budget and monthly forecast of Cost of Credit (i.e. Net Credit Loss & Recoveries)Ensure an independent early warning process business monitoring oversight and escalation functionReview of Local Operating ProceduresQualificationsRequired:Education: Bachelor's DegreeExperience:At least 4 to 5 years of experience in Small Medium Enterprise industry (strong back ground on collection strategy is preferable)Skills and CompetenciesMS Excel proficiency is a must but the function does not require advanced macro/VBA or any other programming skillsProficiency in MS Word and PowerPointDetail oriented, able to work independently by prioritizing workload and projects to meet hard deadlinesEager to learn and growExcellent written and verbal communication skills - able to communicate concisely and clearlyStrong Interpersonal skills, able to work in a team environment Energetic, responsive team player willing to take initiative and work in a fast-paced environmentDedicated and focuses, able to prioritize and complete multiple tasks and follow through to achieve project goals.Fast leaner and good attitudes.  
Skills