Sign in or register for a JobTech account.
Analyst, IT ProjectsWho we are For more than a century, Northern Trust has worked hard building our legacy of outstanding service, expertise, and integrity. From a Chicago-based bank founded in 1889, we now have more than 20 international locations and 16,500 employees globally. We serve the world's most-sophisticated clients - from sovereign wealth funds and the wealthiest individuals and families to the most-successful hedge funds and corporate brands. Read more
We burnished our reputation as a global leader delivering innovative investment management, asset and fund administration, fiduciary and banking solutions enabled by sophisticated, leading technology. And through it all, we continually laid a solid, forward-looking foundation on which future generations can continue growing and achieving greater. What we do Northern Trust's international business has grown dramatically over the last decade. Some of our largest clients are located in Asia and Australia, which represents a rapidly growing client base for the company. Since 1986, we have been serving clients in Asia-Pacific (APAC), including corporate pension funds, investment managers, insurance companies, government agencies, family offices and corporations. Our intricate understanding of the region allows us to provide unique insights and strategic perspectives to our clients. Currently, we have client offices in Beijing, Hong Kong, Melbourne, Singapore, Seoul, Tokyo and Kuala Lumpur. What you will do You will coordinate project activities for a specific business area. Identifies, defines, and oversees project phases. Establishes timeframes and monitors progress toward completion of projects. •Coordinates all activities of a project and day to day activities•Interviews and collects data from internal partners. Analyzes and recommends improvement plans.•Gathers facts, defines problems, and prepares documentation regarding specific processes and procedures within the department•Prepares written documentation to support project status and decisions•Writes procedures and update manuals on new processes and/or systems•Works with internal partners on BC/DR documentation.•Works with vendors to coordinate implementation, confirm pricing, and/or make enhancements to vendor products or services including onboarding the vendor onto the Procurement system, input of requisitions etc.•Maintain good records of IT contracts•Prepares and presents regular status reports for management such as measurement reporting, process improvement results, financial reports, etc.•Interacts with all levels in functional and system support areas in developing project activities.•Conduct regular SLA due diligence meetings with 3rd party vendors, Head Office etc.•IT Asset Management•Multi Media/Video conferencing coordination•Software certification•Token administration•ServiceNow Ticket administration•Additional assignments as and when assigned by the Manager•Require off hour standby support•May require to provide shift support at times (7am to 4pm; 10am to 7pm) Your Knowledge/Skills • Good oral and written communication skills are required • Basic Functional / Industry Knowledge is preferred • Analytical and problem solving skills are required • Technical skills / Systems knowledge (eg PeopleSoft, Microsoft Office, ITSM) • 8-10 years related work experience in functional area or project related experience • General degree or its equivalent As of December 31, 2018, Northern Trust Corporation had: • $10.1 trillion in assets under custody/administration • $7.6 trillion in assets under custody • $1.1 trillion in assets under management • $132 billion in banking assets Northern Trust is an equal opportunity employer. We aim for excellence in our efforts to recruit, develop and deploy the highest caliber workforce. Our commitment and success to a diverse workforce is evident in employee satisfaction and industry acknowledgment. For a list of all our achievements please click here . For a private discussion please contact Gez Williams on +61 3 9935 8204.
Skills
Executive Director, Credit Card Partnerships and ProjectsAbout Standard CharteredWe are a leading international bank focused on helping people and companies prosper across Asia, Africa and the Middle East. To us, good performance is about much more than turning a profit. It's about showing how you embody our valued behaviours - do the right thing, better together and never settle - as well as our brand promise, Here for Read more
good. We're committed to promoting equality in the workplace and creating an inclusive and flexible culture - one where everyone can realise their full potential and make a positive contribution to our organisation. This in turn helps us to provide better support to our broad client base. The Role Responsibilities StrategyThe role holder is responsible for leading the development of Global Credit Card Partnerships including Network Scheme (primarily VISA and Mastercard) relationships, and working with Technology teams to drive implementation of Credit Card products, features and customer journey enhancements within the context of the wider global Credit Cards & Personal Loans ("CCPL") strategy. This includes agreeing these partnership strategies with the relevant group, region and country level stakeholders, along with associated financial and non-financial targets and periodically reviewing performance against these targets in line with the Group's performance management frame-work. While country CCPL Heads are accountable for CC profitability and performance, the role holder is concurrently held accountable for the implementation, as well as, financial and non-financial performance of the partnership agreements and programs, scheme incentive agreements, leverage of scheme assets, and enhanced delivery technology capabilities for the credit cards business. BusinessThe role holder is accountable for working with group, region and country level stakeholders for development of strategic partnerships, VISA / Mastercard scheme relationships and delivery technologies that further the capabilities of the business to serve its customers, and are in compliance with all applicable regulatory requirements, including: • Leveraging analytics and collaborating with group, country and region teams to provide thought leadership on strategic co-brand, offer / benefit partnerships, including associated costs and benefits. • Managing relationships with VISA and Mastercard on a strategic, as well as, day to day basis. • Ensuring full leverage of scheme incentives and assets to further the objectives of the business to drive EVA accretive strategies in alignment with scheme partner interests. • Ensure receipt and reconciliation of scheme incentives and appropriate allocations in alignment with group, region and country needs. • Conceptualize and work with technology and digital teams to deliver customer journey, products and features enhancements to further the business's capability to differentiate our product offering and deliver better customer experiences and benefits. • Leverage analytics to ensure all partnership and scheme agreements are competitive, to ensure the best value for the group, and the resultant product, offer, campaign programs are EVA accretive. • Work closely with:- Loyalty & rewards vendors and platform providers - Cross-country customer offers partners - Schemes (VISA, Mastercard) - Other alliance opportunities to create global scale, innovation, content and fully leverage assets and incentives from VISA and Mastercard. ProcessesThe role holder is responsible for: •Engagement with group policy owners and/or risk control owners for the implementation of policies and control standards set by them.• Ensuring appropriate procedures and controls are in place to operate within the group credit and operational risk tolerance and appetite. • Defining and driving global (versus local) regulatory and compliance standards for managing partner relationships and technology capabilities, and working closely with markets to ensure they are met. • Building the right conduct culture. • Ensure relevant Credit Card subject matter expertise is provided and projects are delivered by the relevant delivery teams to the business's requirements, and as per group defined project processes.People and Talent• Lead through example and build the appropriate culture and values. Set appropriate tone and expectations for working and collaborating with internal and external stakeholders. • Ensure partner teams for partnerships / projects from critical functions are suitably skilled and qualified for their roles, including effective supervision in place to mitigate any risks. • Provide feedback to project / stakeholders to appreciate, encourage and enhance performance.R isk Management• Collaboratively partner with risk teams to ensure risk management procedures and processes are effectively implemented to operate within operational and credit risk appetite. • Partner with country CCPL teams for a robust risk management environment by identifying key risks and issues and ensuring effective mitigating measures and controls are implemented. • Work collaboratively with countries and functions to ensure any audit findings are suitably rectified, as it relates to their areas of portfolio intervention.Governance• Develop and implement a clear structure of accountability to ensure cross functional team members can perform their roles successfully and there is clear oversight and decision making, including by relevant Committees. • Take responsibility for assessing the effectiveness of arrangements to deliver effective governance, oversight and controls in business, and if necessary, oversee change in these areas. • Maintain an awareness and understanding of the regulatory framework in which the firm operates, and the regulatory requirements and expectations relevant to the role. • Work with regulators in an open and cooperative manner.Regulatory & Business Conduct• Display exemplary conduct and live by the Group's Values and Code of Conduct. • Take personal responsibility for embedding the highest standards of ethics, including regulatory and business conduct, across Standard Chartered Bank. This includes understanding and ensuring compliance with, in letter and spirit, all applicable laws, regulations, guidelines and the Group Code of Conduct. •Lead Group Credit Card Partnerships and Projects to achieve the outcomes set out in the Bank's Conduct Principles : Fair Outcomes for Clients; Effective Financial Markets; Financial Crime Compliance; The Right Environment.• Effectively and collaboratively identify, escalate, mitigate and resolve risk, conduct and compliance matters. • Key Stakeholders• Retail Bank Top Team • Group, Region and Country Heads of Products, Segments, Digital and their teams • Country RB Heads • Country CCPL HeadsOther Responsibilities•Leverage the opportunity provided by Corporate Social Responsibility to create positive impact .• Embed here for Good and Group's brand and values across the retail bank. • Perform other responsibilities assigned under Group, Business, Function, Region or Country policies and procedures.Our Ideal Candidate • Post Graduation / MBA. • Minimum 12 years work experience, with 6 years in credit cards. • Credit card partnerships and projects experience. • Good interpersonal, negotiating and influencing skills. • Positive attitude, high energy, ability to work under pressure and to tough deadlinesApply now to join the Bank for those with big career ambitions.
Skills
Sales Operations Team Lead and Specialists-Base Metal with commodity trading MNCSales Operations Specialists and Team Lead -Copper Metallic OR Container shipment (Copper/ Chrome / Nickel)•Need to have sales ops experience covering Copper Metallic OR drybulk experience+ container shipment (Copper conc, Copper anodes, Chrome, Moly, Nickel or Ferro nickel) •Experience with sales operations, warehousing and logistics, dry bulk shipment management and container shipment required. •Experience of managing credit risk Read more
using trade finance instruments such as letters of creditOur client is a renowned commodity MNC. It is now expanding its team andlooking to hire 2 experienced sales Operations specialists (perm roles) for its base metal. The co offers an international MNC environment with good benefits (e.g. 25 days leave, attractive medical/insurance benefits).The following sales ops roles are available: -1st role require sales ops experience covering Copper Metallic -2nd rolerequire drybulk experience+ container shipment (Copper conc, Copper anodes, Chrome, Moly, Nickel or Ferro nickel) Our client is a top notch/global commodity trading firm. It is hiring sales ops specialist for its base metal team. There is a team lead/ manager role (min 8 years of related exp)opening and an experienced sales ops specialist (around 3 to 7 years of related exp) made available now. PURPOSE of role Execute the fulfilment of contractual sales transactions to satisfy the firm's and customers' contractual obligations. These roles are critical in execution of shipments/air freight related activities as per contractual / commercial terms and to optimise value creations for all commercial activities. TYPICAL TASKS Product Delivery/Shipment and Logistics (Dry Bulk)• Execute shipping plan according to vessel schedule availability, customers' requirements and expedition dates. • Monitor production availability with the plant / refinery / mine • Provide a close coordination between sales and operational logistics • Provide instructions to logistics service providers and suppliers to ensure timely delivery of products. • Manage the shipment including the vessel nomination, port declaration, laycan declaration, shipping instructions, insurance declaration, load port/ discharge port surveyor appointment and load port and discharge port operations management • Ensure shipment execution status and dates are updated timely and accurately in shipment status reports • Review all quality certificates to ensure delivered commodity is within contractual tolerances. • Ensure all shipping documentation and invoices generated are in order as required, e.g. bill of lading and quality certifications. • Timely submission of shipping docs to banks/counterparties to facilitate prompt payment from customers • Manage assay exchange process and computation of final assay results • Process all laytime calculations and timely settlement of demurrage / despatch • Timely settlement of payment to freight forwarders, ship owners, warehouse operators, surveyors and laboratories • Involves in LME/ Bonded warehouse cargo storage and cargo release operations. • Warehouse management activities inclusive of reweighing process and quality update. • Support LME warrant conversion, warrant cancellation, warrant trading activities.Physical Delivery and Logistics• Execute shipping according to production schedule, customers' requirements and expedition dates planned in Trading system • Monitor production availability with the plant / refinery / mine • Provide a close coordination between sales and operational logistics (within the producing country). • Provide instructions to logistics service providers and suppliers to ensure timely delivery of products. • Confirms with customers on each shipment plan with any changes required to consignee, delivery destination, customs clearance documents, etc. and follows up the change process in contract and Trading system on time. • Ensure all shipping documentation and invoices generated are in order as required, e.g. Airway bill and quality certifications. • Timely responses to customer enquiries and claims, follows up on investigations and provide timely feedback • Provides timely support to trading manager on supply and demand enquires • Oversee 3rd party vault overseas, manage all incoming and outgoing inventory, ensure stock balance including special packaging balance • Prepare instructions to arrange export shipments/account transfer/window release via the overseas vault and schedule re-distribution shipments • Plan and complete shipments, In/Out custom allocation for stock out from the vault • Review and negotiate logistics cost and ensure timely and accurate payments to vault • Manage leasing activities and arrange payment of custodian fee.Trade Finance• Check and / or operate all Letters of Credit for integrity and workability against the shipment. • Obtain LC confirmation and discounting quotes from bank and support discounting process by submitting all related documentation to banks. • Liaisons with Finance on payment receipt and final invoices are booked on a timely basis (service authority to finance / monitoring authority).Customer Services• Manage customer communications and deliver high service level to the customers in terms of quality and logistics services and meeting their expectations. • Manage customer operational logistics interactions and communications to optimise logistics results. • Facilitate and coordinate customers and supplier's claims / queries to ensure speedy resolution.Group Governance and Risk ManagementProcess Improvement TECHNICAL SKILLS -For the sales ops specialist role , require 3 to 7 years of relevant sales operations/trade execution experience gained with a commodity MNC -For the sales ops team lead role, require min 8 years of sales ops experience with some prior team management exp-Require relevant product experience in1) Copper Metallic; OR 2) drybulk + container shipment (Copper conc, Copper anodes, Chrome, Moly, Nickel or Ferro nickel) •Experience with sales operations, warehousing and logistics, dry bulk shipment management experience and container shipment management experience (key focus). •Experience of managing credit risk using trade finance instruments such as letters of credit (key focus).•Knowledge of warrant trading activities (highly desirable but not a must) •Proficient in Excel and experience with ERP system. •Proactive, disciplined, organised approach to work. •Highly organised, strong workflow/coordination/process orientation. •Proven track record of working independently with minimum supervision. To apply, please send your cv in word doc to (Hidden Text). Please also include details of your current salary, expected salary and notice period in your cv. We regret to inform that only shortlisted candidates will be notified. Posted by : CAP Consulting (EA licence : 14C7175) Caroline Poh (EA registration : R1105649)
Skills
GF Chief Sanctions Officer (Singapore) DirectorGF Chief Sanctions Officer (Singapore) Director• Primary Location: Singapore,Singapore,Singapore • Education: Bachelor's Degree • Job Function: Compliance and Control • Schedule: Full-time • Shift: Day Job • Employee Status: Regular • Travel Time: Yes, 10 % of the Time • Job ID: 18042987Description GF - Chief Sanctions Officer (Singapore) - Director Description: About Citi: Citi, the leading global bank, has approximately 200 million Read more
customer accounts and does business in more than 160 countries and jurisdictions. Citi provides consumers, corporations, governments and institutions with a broad range of financial products and services, including consumer banking and credit, corporate and investment banking, securities brokerage, transaction services, and wealth management. Our core activities are safeguarding assets, lending money, making payments and accessing the capital markets on behalf of our clients. Citi's Mission and Value Propositionexplain what we do and Citi Leadership Standards explain how we do it. Our mission is to serve as a trusted partner to our clients by responsibly providing financial services that enable growth and economic progress. We strive to earn and maintain our clients' and the public's trust by constantly adhering to the highest ethical standards and making a positive impact on the communities we serve. Our Leadership Standards is a common set of skills and expected behaviors that illustrate how our employees should work every day to be successful and strengthens our ability to execute against our strategic priorities. Diversity is a key business imperative and a source of strength at Citi. We serve clients from every walk of life, every background and every origin. Our goal is to have our workforce reflect this same diversity at all levels. Citi has made it a priority to foster a culture where the best people want to work, where individuals are promoted based on merit, where we value and demand respect for others and where opportunities to develop are widely available to all. General Responsibilities: • Design, develop, deliver, and maintain best-in-class Sanctions Compliance policies and practices; provide a mechanism for identifying key sanctions risks and how the mitigation of those risks would be monitored and measured through a robust control framework in Singapore. Ensure that reviews are conducted consistently across each entity on a regular basis to ensure that the controls identified are operating effectively.Act as an Economic Sanctions Subject Matter Expert in Singapore responsible for overseeing the bank's risk-taking activities. • Manages a specialized teams of Independent Compliance Risk (ICRM) officers in Singapore responsible for the execution of Program activities. Develops, attracts, and retains talent; recommends staffing levels required to carry out the unit's role and responsibilities effectively while establishing and adhering to talent management processes and compensation and performance management programs; Responsible for the review of complex transactions and deals. • Provide oversight and guidance over the assessment of complex issues, structures potential solutions and drives effective resolution with other senior stakeholders inSingapore. Provide advice to the businesses on an ongoing basis on new Business initiatives, new products, business acquisitions, and client-related matters with respect to applicability of policies, resolution of potential red flags or other client/transaction-related compliance escalations. • Act as the main point of contact for US and foreign regulators and Citi internal audit staff for Singapore Sanctions matters, as appropriate, including coordinating Sanctions-related examinations, audit and reviews, document production, and issue responses. • Act as the main point of contact for US and foreign regulators and Citi internal audit staff for Singapore Sanctions matters, as appropriate, including coordinating Sanctions-related examinations, audit and reviews, document production, and issue responses.• Reviews and approves OFAC Administrative Subpoenas, Voluntary Self • Disclosures and relevant regulatory correspondence. • Monitors adherence to Citi's Global Sanctions Policy and relevant procedures in Singapore; is up to date on key Sanctions regulatory changes, key enforcement actions and related industry trends. • Identifies and escalates to the Chief Sanctions Officer material risks and significant instances of non-adherence to the Framework by accountable front line units; directs investigations in coordination with GIU, CSIS, Legal, HR or as appropriate. • Interacts with Senior Management to raise awareness of Sanctions trends, emerging issues, remedial actions or enhancements to the program; supervises the preparation of materials for the Board or relevant management/risk committees. • Participate in and manage or coordinate, as appropriate, various internal assurance processes, e.g. Regional Enterprise wide and Horizontal risk assessments, self-assessment, internal audit or compliance assurance reviews. • Additional duties as assigned.Specific Responsibilities: • Acts as the single escalation point in country, representing Sanctions program globally in relation to all projects, escalations, issues and policy changes. • The employee consistently compares different scenarios and are required to weigh up risk, with impact on Compliance and Operations functions as well as the Business, and the impact it may potentially have on the financial success of their products. • Promotes that the Singapore franchise is aligned to Global requirements • That Policy interpretations for Sanctions are consistent and adapted/exemptions are given providing the mitigating controls in place meet the programs risk appetite. Demonstrates the ability to change internal Sanctions procedures, or Operations Business procedures to ensure sanctions policy is being complied with. • Advises and execute on processes designed to address new sanctions legislation. • Constantly advises Business on Sanctions legal and program requirements with regards to client onboarding, transactions, and emerging risks. As well as significant issues. The individual leads the re-engineering projects for Sanctions highlighted as priorities. • Investigates and resolves matters of serious issues relating to sensitive sanctions gaps/procedural failures and the threat of enforcement action by regulators.Qualifications Qualifications:•11+ years of experience in banking compliance, legal or other control-related function in the financial services industry;• Extensive knowledge and expertise of AML and Sanctions regulations, risks and typologies; • Experience in the design and implementation of Sanctions technology; • Experience in managing regulatory exams and relationships with examiners, auditors, etc. • Awareness of regulatory requirements including local and US laws, international and industry • standards • Prior experience managing a team of diverse professionals • An ability to lead and influence people across cultures at a senior level using sound judgment, • successful execution of strategies; and with an understanding of how to operate effectively • across diverse businesses; • Highly motivated, strong attention to detail, team oriented, organized • Excellent written, verbal and analytical skills • Strong presentation skills with the ability to articulate complex problems and solutions through concise and clear messaging • Ability to interact and communicate effectively with senior leaders; comfortable with acting • as one of senior managements main points of contactIf you would like to apply to this job, please apply directly.
Skills
ICG TTS - Innovation Catalyst (SVP/VP)ICG TTS - Innovation Catalyst (SVP/VP)• Primary Location: Singapore • Education: Bachelor's Degree • Job Function: Product Management • Schedule: Full-time • Shift: Day Job • Employee Status: Regular • Travel Time: No • Job ID: 18073000Description TTS GLOBAL INNOVATION LAB - SINGAPORETTS Global Innovation Lab specializes in helping Citi to deliver on its ambition of being the world's leading digital bank.For our Read more
corporate clients, the lab focuses on developing new banking channels such as mobile and tablet; exploring new technologies to enhance our client's experience in working with Citi. Through the use big data analytics the Lab helps to create cross-product solutions that improve our client's working capital, stabilize their supply chains and improve their processing efficiency. For our public sector clients, the lab focuses on solving key challenges in digitizing the delivery of public services; exploring opportunities inherent in disruptive new technologies such as digital money; and in helping the sector tackle fraud and overpayments in the delivery of government benefits. Operating on a lean start-up model, the labs have the ability to move a new solution from incubation to launch quickly which allows Citi to bring Innovative new products to market faster.JOB DESCRIPTIONJob Purpose Statement: An Innovation Catalyst must be highly motivated, have proven leadership ability and experienced working with senior client stakeholders and enterprise applications within the financial services industry.The successful candidate: - Is expected to challenge the status quo, question assumptions and generate new ideas by looking at situations from multiple angles. - Should be open to learning and exploring new information and practices; interested in understanding how things work. - Needs to be comfortable taking calculated risks and purposefully put self in challenging situations where success is not always guaranteed. - Must remain engaged during stressful situations brought on by ambiguity and conflict. - Takes time to reflect on experiences; spends focused energy processing information, gaining deeper insights into problems, themselves and others as a result Job Background / Context: Citi is committed to becoming the world's leading, global digital bank and to developing new and innovative ways of working to improve the experience our clients have of working with Citi and its products.We are looking for candidates who will be help maintain our success as leaders within global transaction banking, and accelerate our efforts to become a major part of the future of cash management and trade solutions. The successful individual must have background in innovation including design thinking, prototyping and also have solid commercial awareness. Key Responsibilities: In this role, you will be handling the following (but not limited to) responsibilities: •Drives co-creation with clients and works with product teams to deliver innovative solutions•Act as a liaison to business / product teams thus building partnerships at regional and global levels to enable executions against strategic business priorities•Challengeslong-standing assumptions and identifies new ways of solving problems•Proposes non-traditional methods when tradition impedes performance improvements•Become a focal point of contact for all stakeholders throughout the innovation lifecycle and work with internal and external partners to design, validate and deliver solutions with a commercial benefit for Citi•Manage multiple concurrent initiatives and projects of varying sizes & complexity•Create new & maintain existing partner and vendor relationships.•Effective upward and downward communication on all notable progress to all key stakeholders,•As the catalyst you will retain overall control and will be accountable for delivering innovative initiatives through:oPartnership- Continually seeks the customer's (internal / external) point of view and uses learnings to create new solutions. •Enabling innovation- enabling partners to deliver innovation while taking on an innovation leader role in the core organization•End-to-end delivery- delivering all aspects of projects from business case to production deployment and beyond.Development Value: This role provides significant opportunities: •You will gain significant experience of the technologies and businesses involved across Citi applications, giving you exposure to new and existing methodologies and systems as well as the opportunity to work with multiple teams around the globe.•As a member of the Innovation Lab you will have to opportunity to work with a team of highly motivated individuals whose daily job is to think out of the box and look for disruptive opportunities with a commercial benefit.•Exposure to newly released and upcoming technologies and the ability to positively contribute to the strategies of the business•By working within the senior leadership team of the innovation network you will be highly visibly across the Citi and will have access to a get number of Citi's executive management team.Qualifications PERSON SPECIFICATIONKnowledge / Experience•Deep knowledge of institutional banking business•Hands-on experience dealing with clients and senior stakeholders / buying centres to drive meaningful outcomes•Experienced is co-creation, solutions development, applied research, experimental development and early design activities to validate/invalidate ideas.•Keen interest in emerging technologies (blockchain, data science etc.) and understanding of its current / potential impact on the traditional banking spaceSkills•Creative problem solver comfortable with working in rapidly evolving landscape and projects loaded with uncertainty.•Technologically strong and business savvy.•Reflects on experiences and utilizes setbacks as an opportunity to learn and improve•Thinks beyond own area of responsibility examining linkages and interactions between different parts of a system•Ability to collaborate effectively across diverse groups from senior stakeholders and clients to junior team members.•Acts with a sense of urgency to move others to action, even when outcomes are uncertain.•Confidence to makes difficult or unpopular decisions and stands behind them.•Ability to facilitate diverse groups through a structured design process in workshops or via remote activitiesQualifications•A minimum of 10 years' experience in a similar role•A bachelor's degree or post-graduate qualifications (Innovation / Banking field desirable)•Experience working with innovative and emerging technology.•Exceptional candidates who do not meet these criteria may be considered for the role provided they have the necessary skills and experience.Competencies•Work effectively in cross-organizational situations and be enthusiastic about delivering quality solutions while working with world-class teams, processes and tools.•Embraces feedback from others to make changes to improve impact and effectiveness•Highly effective written and oral communication skills•Excellent organizational, program and project management skills.•Demonstrate excellent technical knowledge and equally enthusiastic about business acumen.•Promote teamwork and maintain effective communication within and across groups.•Promote and drive continuous process improvement especially in code quality, testability & reliability Citi is an equal opportunities employer.
Skills
Assistant Manager - Credit Initiation About Standard Chartered We are a leading international bank focused on helping people and companies prosper across Asia, Africa and the Middle East. To us, good performance is about much more than turning a profit. It's about showing how you embody our valued behaviours - do the right thing, better together and never settle - as well as our brand promise, Here for Read more
good. We're committed to promoting equality in the workplace and creating an inclusive and flexible culture - one where everyone can realise their full potential and make a positive contribution to our organisation. This in turn helps us to provide better support to our broad client base. The Role Responsibilities· Assess credit applications (for Business Banking products) in accordance to the Credit Policies and make recommendations for Approvers' decision. · Conduct personal discussions with customers and/or site visits at customers' premises as part of credit assessment. · Analyse financial statements of customers. · Perform User Acceptance Tests (UAT) on changes to approval systems. · Any other jobs or projects assigned. Our Ideal Candidate· Good team player. · Good communication skills. · Positive attitude towards learning. · Fresh Graduate or 1-3 years of experience in Business Banking Products. · Some working experience in banking/ finance/ accounting sector preferred. Apply now to join the Bank for those with big career ambitions.
Skills
Manager, Model Validation About Standard Chartered We are a leading international bank focused on helping people and companies prosper across Asia, Africa and the Middle East. To us, good performance is about much more than turning a profit. It's about showing how you embody our valued behaviours - do the right thing, better together and never settle - as well as our brand promise, Here for good. We're Read more
committed to promoting equality in the workplace and creating an inclusive and flexible culture - one where everyone can realise their full potential and make a positive contribution to our organisation. This in turn helps us to provide better support to our broad client base. The Role Responsibilities- Review and validation of front office derivative pricing models, as well as XVA, SIMM,. · - Implementation of benchmark models (C++). - Development of alternative models and methodologies in order to assess model risk. - Day to day support of stakeholders in all model related questions. - Liaise with trading, front office quantitative analysts and developers, and market risk and valuation control analysts, to ensure timely review and validation of new models and methodologies. Our Ideal Candidate• Higher degree (MSc, PhD, DEA) in highly numerical subject such as mathematics or physics. A PhD is preferred. Candidates with educational backgrounds in less technical subjects such as economics, banking or finance will not be considered. • Strong knowledge of mathematics and stochastic calculus. • Sound judgement in assessing the strength and weaknesses of modelling approaches. • Two to four years experience in either a model validation or front office quant role. At least two years experience in one specific Asset Class. • Practical Knowledge of Derivative products and modelling. • Knowledge of SIMM • Experience of implementing derivative valuation models in C++ in either a Front Office or Model Validation environment. • Knowledge of Financial Mathematics for derivatives pricing, and associated numerical methods, e.g. Monte Carlo, PDEs and numerical integration. • Strong communication skills and ability to work effectively as part of a Global Team. Fluency in written and spoken English. • Strong writing skills with an ability to present conclusions and recommendations from technical projects to a less technical audience. • Ability to liaise effectively with IT professionals, Front Office traders and quants. Apply now to join the Bank for those with big career ambitions.
Skills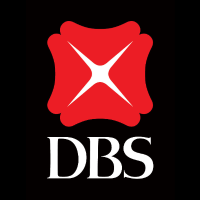 Midnight Date 2 - WPMMidnight Date - WPM
The Role Responsibilities Strategic data initiatives in Transaction Banking creates differentiated digital capabilities for clients to access the Bank's transactional services in over 50 markets efficiently and securely. This includes internet and mobile banking for global business clients, direct integration options, as well as services through third parties.•Our Ideal Candidate • Master degree and certifications into advanced analytic• Minimum of 7+ years experience working on the edge of Read more
business & technology and creating leading edge data analytics solutions. • Strong stakeholder management and inter-personal skills to actively engage with cross-cultural teams across the globe. • Experienced in setting up tools & processes for business analytics building advanced business intelligence and data visualization solutions • Track record in delivering advanced analytics and AI projects with measurable business benefits • Experience with setting up and running an advanced analytics team / preferably offshore teams • Strong operational knowledge and hands-on experience on data lakes, cloud (AWS, Azure), AI tools, Advanced analytics & BI tools like R, Python, Tenszorflow,and Tableau • Experienced working on global projects and in multi-disciplinary teams. • Strong network with start-up scene, advanced analytics / AI companies and leading consultants in this space • Proven track records in building professional relationships across and outside a complex matrixed organisation. • Comfortable operating in ambiguity, managing through change and making decisions. • Experienced in conceptualising and articulating sustainable and cost-efficient business solutions. Analytical, critical, and creative problem-solving skills with an in-depth understanding of utilizing data to meet business
Skills Manager, Production Support Level 2 Specialist, GTOAbout UOB United Overseas Bank Limited (UOB) is a leading bank in Asia with a global network of more than 500 branches and offices in 19 countries and territories in Asia Pacific, Europe and North America. In Asia, we operate through our head office in Singapore and banking subsidiaries in China, Indonesia, Malaysia and Thailand, as well as branches and offices. Read more
Our history spans more than 80 years. Over this time, we have been guided by our values - Honorable, Enterprising, United and Committed. This means we always strive to do what is right, build for the future, work as one team and pursue long-term success. It is how we work, consistently, be it towards the company, our colleagues or our customers. About the Department The Technology and Operations function is comprised of five teams of specialists with distinct capabilities: business partnership, technology, operations, risk governance and planning support and services. We work closely together to harness the power of technology to support our physical and digital banking services and operations. This includes developing, centralising and standardising technology systems as well as banking operations in Singapore and overseas branches. Job Responsibilities Technical Application Support Specialist - Regional Platform Cash and Trade L2 production support. Main role of the position is to support the bank's single and bulk services for Remittance and Payment Products such as SWIFT Telegraphic Transfer, Demand Draft, Cashier's Order, local RTGS payment, GIRO and cheque issuance, plus applications for International trade and FX rates broadcasting system. Support is applicable to Singapore HO and regional countries in the eastern and western block. Daily job scope involves working with various IT partners (system administrators, job schedulers, development teams) and Users to provide prompt and effective production support for the above products and applications. • Technical Specialist responsible for the business application portfolio in payment related applications to ensure its service uptime & day-to-day smooth running (availability and reliability) in order to serve the business per agreed service level targets. • To support users' enquiries and perform due diligence to ensure ease of maintenance, operation efficiency and system monitoring. • Lead by example in high pressure situations and timely resolution of any day-to-day application system issues/incidents. • Ability to correlate events across multiple systems to proactively surface and resolve deep underlying issues. • Strong track record of improving capabilities of an organization through leadership • Manage communication for Incidents (SLA breaches, Application Major Incidents, Logistics issue) and responsible for communications within team, manager and department. To provide timely escalation/report to all stakeholders concerning BAU matters, tracks and manage the production issue from opening to closure, including follow-up fixes wherever is applicable. • Develop and maintain professional relationships with all relevant business users/operation support centre as well as providing effective and timely support for production issues as well as queries. Communicate complex technical issues to business users in a language they understand. • Liaise with various support units such as Application Development and Delivery unit, Data Security, Infrastructure, Technical Service, and Quality Assurance on system/application setup, environment and deployment. • Contribute in effective knowledge management best practices within team and organization. Work with level 1 support in application knowledge transfer in establishing standard first level recovery process/system health check monitoring/scheduled activities as well as common application user queries. • Participate effectively in cross functional teams to troubleshoot, resolve complex issues, execute continuous service improvement process improvement plan. Work with project/development/Level 3 team in permanent resolution/change request management - all types including enhancements, bug fixes, etc.• To assess operational readiness of new products / applications / flows. Support the upkeep of the supporting documentation related to the application system in-charged,Support system resiliency activities such as DR exercise, BCP and system improvement planning Job Requirements Must have:- • Strong support experience for mission critical systems in financial industry, regional system support experience is preferred. • Capable in prompt incident and problem management, provides short term workaround and long term solutions wherever is applicable, in order to maintain system maximum uptime and availability. • Strong in change management control (knowledge in ALDON is preferred), good documentation skills and high problem solving skills. • Strong team player. Flexible and able to coordinate team effectively both in and outside of office hours; willing to take on challenges and provide prompt and effective day and night support. • Self-Motivated, and able to manage your work plan with sense of urgency under multiple deadlines and successfully organize and complete tasks with minimal supervision • Good Understanding of the Transaction banking function domain covering Cash Management & Payments for Wholesale and/or Retail banking business • Strong understanding of ITIL methodology Essential Technical Skill :- • 3-5 years of production system support experience in the financial industry is preferred. • Experience and good understanding in Remittance and Payment Products such as SWIFT Telegraphic Transfer, Demand Draft, Cashier's Order, local RTGS payment, GIRO and cheque issuance, plus experience in International trade and FX rates broadcasting system is preferred.• Technically Strong in : • A> AS400 platform & RPG, COBOL400, SQL and Query400.Or • B> In UNIX/Linux Environment, including expertise in Shell/Perl scripting, along with Knowledge of XML, SWIFT, MQ and Connect Direct • Experience writing scripts on automation/event management, database queries, generating capacity and performance reports. • Change Management / Incident Management / Problem Management / Capacity and performance management • Experience in scheduling tools and Interfaces and Messaging systems/file transfer protocol such as Control-M, sFTP, Connect Direct, IBM WebSphere MQ and etc.Personal Skill :- • Ability to foster a proactive team environment focused on technical remediation of Production Environments • Ability to learn new skills quickly with little supervision and ensuring the detail is of high priority • Excellent communication and interpersonal skills, and able to work well with cross-organizational teams; to communicate and develop long lasting relationships with all levels in a clear, concise manner. • Strong problem solving skills while being process orientated. • Self-motivating and delivery focused individual. • Ability to understand the big picture - can step back and understand the context of problems before applying analytical skills to address the issues.Highly motivated, results-driven, and able to multi-task. Be a part of UOB Family Apply now and make a difference.
Skills