Sign in or register for a JobTech account.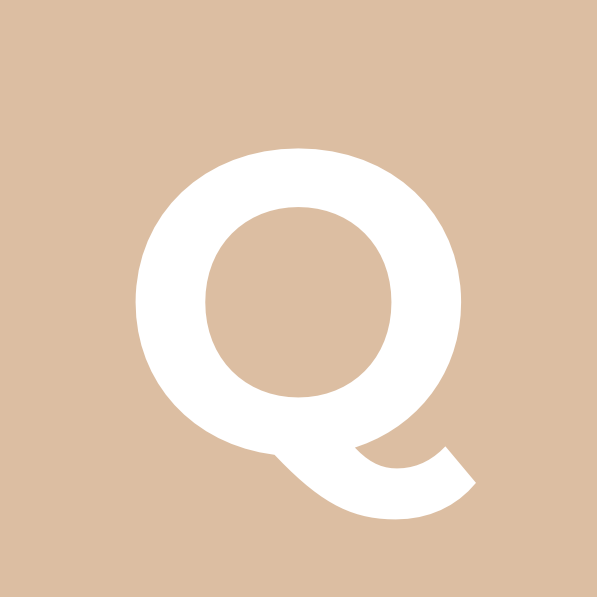 Roles & ResponsibilitiesScope Overview:QuEST Global (Engineering) Services seeks candidates in fields of Aerospace Quality Engineering and Supplier Quality. Applicants will serve in the role of Member Focal Point (MFP) as it pertains to completion of Aerospace Production Part Approval Process (PPAP) for the United Technologies Corporation (UTC) supply chain.Essential Job Functions:Candidate will guide and assist UTC suppliers in the completion of the PPAP elements from part initiation through Read more
development, production and final delivery. Additional support may be required for any subsequent part revisions or changes in the manufacturing process. Applicants should have familiarity with the following:Basic Quality/Delivery ConceptsQuality Planning•Relentless Root Cause and Corrective Action (RRCCA)•Statistical Process Control (SPC)•Gauging and measurement systems•Failure Mode Effect and Analysis (FMEA)•Mistake Proofing (Poke-Yoke)•Production capacity analysis•First Article Inspection and acceptancBasic Engineering Concepts•Blueprint reading and comprehension•Revision Controls and concepts•Configuration Management•Specification and technical reading and evaluation•Key Characteristic implementation•Process flow charting•Process control planningRequirementsWork Experience:•5+ years relevant experience in Quality / Manufacturing / Industrial / Supply Chain Engineering•2+ years in the Aerospace domain preferred•BS degree in Engineering or Technical field. Other degrees may be considered based on additional relevant experience.Not required but preferred Certifications:•ASQ CQE•Six Sigma beltPersonal Skill Set:•Motivated, driven and disciplined•Ability to communicate technical concepts clearly and effectively in both a verbal and written context•Flexibility to adapt to meet and exceed customer demands and expectations•Maintain Integrity & Ethics in all situations•Ability to work in both a self-starting and team atmosphere•Basic MS Office & Adobe Product familiarity (Word, Excel, Power-point, etc.)Physical Requirements & Work Environment:•Office and Shop Floor Environments•Services Oriented: Must be able to meet multiple commitments for QuEST's customers•Common activities include sitting, walking and standing.•Substantial amounts of telephone and computer work.•Heavily Regulated Industries with strict adherence to procedures•Flexibility to meet business deadlines by staying late or arriving early.•Ability to use personal transportation to visit customer locationThe physical demands described here are representative of those that must be met by an employee to successfully perform the essential functions of this job. Reasonable accommodations may be made to enable individuals with disabilities to perform the essential functions.Location: Singapore Travel: 80% Compensation Type: Salary Exempt
Skills

Roles & ResponsibilitiesCompliance, Safety and Environment•Ensure all paint shop activities allocated are conducted in 100% compliance with regulatory standards and company policies and procedures. Take steps to proactively prevent non-compliance and support the Supervisor to oversee the process for hazard identification; ensuring any incidents, accidents and near misses are recorded in the Safety Management System – creating an open reporting culture•Ensure all paint shop employees carrying out any Read more
work are trained in accordance with HPA, quality and regulatory standards and are proactively engaged in and promoting workplace and aviation safety•Provide support to the Supervisor/DOM in responding to audit findings from internal/external audits and SHOR's and take definitive action to develop and implement remedial and corrective actions against audit findings and corrective action requests•Provide input into the development and revisions of company procedures for continuous improvement of the business and ensure ongoing compliance within Paint Shop•Actively participate, comply with and promote Hawker Pacific OH&S and Environment programs and Aviation Safety Management SystemOperational• Plan and execute paint projects ensuring appropriate use of resources, equipment and material to maximise productivity and margins. This requires close coordination with SCM, Supervisors, Team Leaders and Coordinators.•Contribute as required to provide information on paint lead/cycle times, quotations etc. and support the risk assessment process with sales and operation's teams•Provide day to day oversight of assigned paint projects ensuring all work performed is conducted in compliance with quality instructions, company policies and procedures and in accordance with OEM standards - Providing direct oversight of all activities in the absence of the Supervisor.•Act as paint subject matter expert where required in liaison with project managers, OEM's, purchasing and warehouse teams and customers as required ensuring appropriate communication on assigned project status is maintained.•Carry out execution of paint projects ensuring project timeline conformance; leading aircraft preparation, painting, and detailing activities to ensure high quality production and conformity with aircraft manufacturer. Ensure compliance with internal and aviation authority paperwork.•Perform inspection/quality checks on daily activities and evaluate processes to improve productivity, eliminate waste and reduce turn times. Record all discrepancies for appropriate action and follow up.•Monitor daily hours reported in IFS for paint projects to ensure accurate reporting of actual hours worked against each project.•In conjunction with respective project manager, track project status and review man-hours consumed to correct or prevent overruns.•Ensure work orders are raised for all work performed•Provide technical support and input into response to customer queries and complaints•Provide daily update on project status to Supervisors and part of the daily production meeting• People Leadership•Lead the assigned paint team of painters providing coaching and direction as required•Mentor junior staff on the job and provide in house development/refresher training when required•Provide input to the Supervisor on training and development needs and performance levels of individual team members•Support the Supervisor to implement and assess PPDP objectives for the paint shop team that contributes to the overall Paint Shop business objectives•Able to forecast manpower requirements and to initiate process to source for additional manpower if required•To develop and plan temporary shift work arrangements depending on operational requirementsKEY CHALLENGES (& CRITICAL SUCCESS FACTORS):•Actively support, participate and understand in the Hawker Pacific Mission Statement, Core Values and Safety, Security and Environment policies and procedures as detailed in the Hawker Pacific Governance, Polices Manual and ensure full compliance.•Attend and actively participate in all training/developmental programs.•Ensure smooth workflow through facility with minimal disruptions by effective allocation of manpower and resources.•Work packs are generated including all supporting documentation in advance of commencement of work to ensure smooth workflow.•Planning schedules are maintained and available to applicable employees•Determine remedial action to correct project overruns and prevent recurrence in future projects.•Liaise between the projects and support services to negotiate timely delivery of services and improvement of turn times.•Provide information to clients to ensure they are aware of delivery schedule and are satisfied with Hawker Pacific's performance.•Ensure invoices are accurate and provided to customers promptly.•Consult IFS subject matter experts for their guidance and advice on IFS skills improvement and developments.•Provide input into or respond to customer queries and/or complaints.•Contribute to continuous improvement to the Singapore Service Centre Operations.RequirementsKNOWLEDGE/SKILLS/EXPERIENCE:•Recognised qualification / and or experience related to aircraft painting•People leadership skills in an operational environment•Professional knowledge of the science and technology of surface application, aircraft paints and their applications,•In-depth knowledge of different coating systems and their applications•Demonstrated understanding of to carry in depth fault diagnosis of surface finishes and take appropriate corrective actions.•Must have knowledge on correct positioning of airlines logos I.A.W drawings and mandate markings.•Computer Literate in Enterprise Resource Planning (ERP) Systems and Microsoft Outlook, Excel, Word and PowerPoint•Relationship management with the influence to achieve results from employees•Experience in a customer focused work environment with multiple priorities and project deadlines
Skills ResponsibilitiesAssist the department in daily operationsAccount Payable functionFixed Asset taggingFinance reporting and administrative dutiesOther duties as assigned by the finance managerRequirementsMeticulous with an eye for detailGood in MS office especially with EXCELOutstanding command of English, both spoken and writtenGood analytical skills, attention to detail and accuracyKeen to work with multiple timelines with demonstrated success in this areaStudent must be an existing full-time student in a local institutionOthersStudent must Read more
be willing to work in either Seletar or Loyang officeMust be able to commit at least 3 monthsCompany shuttle bus provided
Skills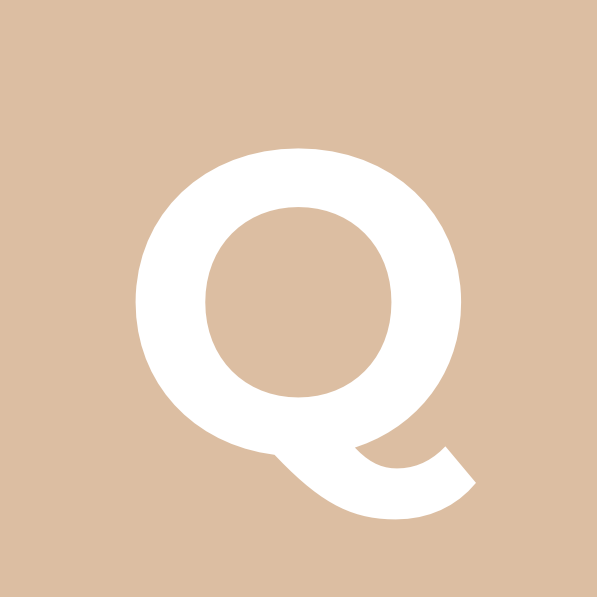 Roles & Responsibilities•Carry out engineering design / drawings and supervise the works of his subordinates and ensure that requirements for engineering designs/drawings are met.•Assist the Assistant Section Manager / Section Manager / Senior Section Manager•Plan, organise and manage engineering activities and feedback crucial matters from projects. Perform the role of Lead Engineer when appointed.•Carry out engineering design/drawings related to their disciplines.•Assign jobs to the Assistant Engineers, Technical Officers, Read more
Technicians and Senior Technicians.•Review design and drawings prepared by subordinates.•Review and approve, if required, production drawings (e.g. isometric drawings) prepared by Production Engineering.•Prepare Purchase Specifications, as required.•Approve drawings submitted by subcontractors or vendors.•Provide technical support to Operations and Commercial Departments.•Ensure that all standard operating procedures comply with specifications, quality standards, statutory and regulatory requirements.•Perform any other duties and responsibilities which may be assigned to him / her.Requirements•Degree in Mechanical Engineering•Min 3-5 years' experience as Piping Engineer
Skills
Roles & Responsibilities*This is a 6-month contract position.•Execute and achieve the objectives of the Company's operations in Singapore with particular emphasis on maintaining customer satisfaction•Responsible for repair or order management, inventory levels and controls, acquiring forecasting information from customers•Build and maintain excellent customer relationship in order to achieve contract and business plan goals•Assist in the development of processes and procedures to meet business plan goals and to support Read more
aircraft on the groundRequirementsRequirements:•Diploma in any field, with experience in Materials Management preferably within an Airline Operations environment•Possess excellent customer service skills and the ability to work in a multi-disciplined team interfacing with customers and logistics providers•Strong verbal and written communication skills, and the capability of initiating action to solve day-to-day issues•Familiarity with Microsoft software (Word, Excel and Access) is desired•Experience using systems such as SAP would also be an advantage
Skills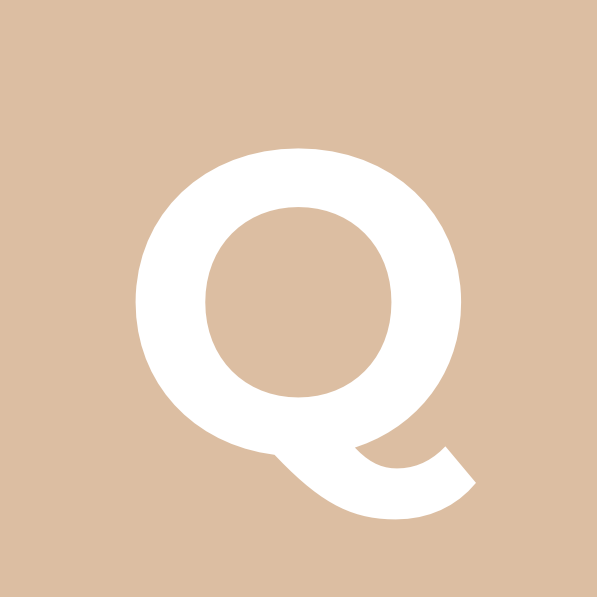 Roles & ResponsibilitiesPrimary job scope is•Correcting /Collecting data for engineering registers such as EEL, MEL (equipment list), EX register, Line list, valve list.•Existing documentation clean up and categorizing them to new profile format.•The Process Engineer shall be responsible for the process design of LNG/Gas facility including all related utilities by developing the process design concepts, criteria, philosophy and specification, performing process analyses and calculations, and reviewing and implementing Read more
adequate safety rules, specified in BoD.•Responsible as part of a team for design and detail engineering of process system and modules.•Able to develop PFD and P&ID, undertake cryogenic concept, basis and detailed engineering with process design Calculations, Basis of Design, Design Philosophies, Process control, Operation requirement, and other reports.•Prepare datasheets, process parameters for key equipment purchase requisition (Gas compressor, turbine, refrigeration plant, heat exchanger, pumps, control valves, flare system, etc.), calculations, design report, etc.•To Involve in process works for design & detailed engineering, installation, testing & commissioning of small-scale natural gas liquefaction plants, Gas gasification module, Cargo handling, LNG bunkering vessel and other offshore/onshore LNG solutions. Experience in facilitating process design and technical assurance reviews.•Execute studies according to plan and participate in robust and safe solutions, and to participate and lead in HAZOP, HAZID and SIL and QRAs discussion.•Coordinate with the team and use Process Simulation software such as HYSYS, HTRI, and other design software tool to evaluate the best solution for the project. quality standards, statutory and regulatory requirements.•Highly effective technical, practical engineering skills and ability to consistently deliver value engineering documentation with accuracy and timely to customers.•Mentor, coach and develop junior staff of GTD. Lead, coordinate and motivate teams, plan work and provide clear technical direction. Any other assigned duties and responsibilities.Requirements•Bachelor's Degree in Chemical Engineering
Skills Roles & Responsibilities•Responsible for incoming and outgoing goods•Perform goods receiving, inspection and report all shortages, damages and discrepancies•Data Entry into Oracle System•Organise physical arrangement of warehouse store and stock•Periodically stock take•Need to drive and delivery goods from Point A to Point BRequirements•Basic Computer Skills and knowledge•Possess Class 3 Driving LicenseWork PlaceChangi Airport (permanent night shift from 12.00 am to 12 pm) - Work 2 days and rest 2 Read more
daysTotal working schedule: 15 days in a month
Skills Carry out all warehouse activities like receiving, issuing, packing, milk run, shipping and cycle count Administrative work related to warehousing Physically able to carry out lifting workTrainingLogistic experience requiredWork Hours7.30am -4.48pm (1st shift)2.30pm – 11.48pm (2nd Shift, Taxi pool provided) Shift alternate weekly Up to 3 Rotating shift patterns OT may be required 5 Days (Mon - Fri)RequirementsSG candidates Secondary/Nitec educated Proficient in computer usage Minimum 3 years Read more
of Logistic/warehousing experience required
Skills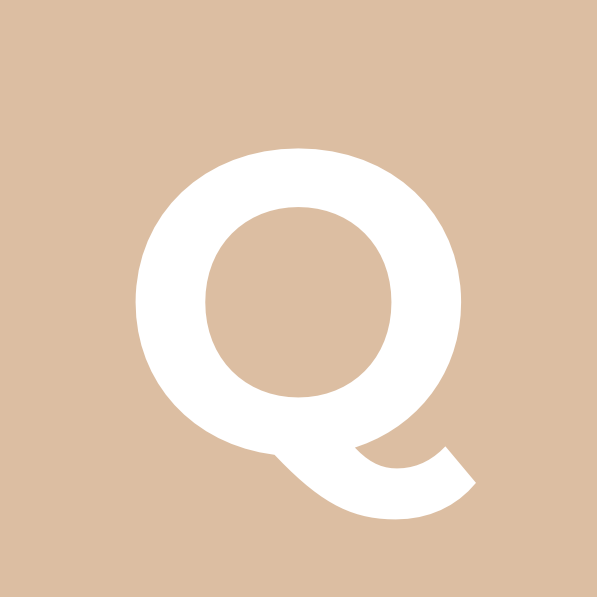 Roles & Responsibilities•Responsible for providing operational database services to the organization.•The primary responsibilities would include owning, tracking and resolving database related incidents and requests, fulfilling requests and resolving incidents within SLAs, reviewing service related reports (e.g.: database backups, maintenance, monitoring) on a daily basis to ensure service related issues are identified and resolved within established SLAs, responding to database related alerts and escalations and working with vendors and Read more
other parties to come up with strategic solutions to recurring problems.•Focus on managing and resolving issues in alignment with the SLAs, establishing and maintaining communication with technology customers to keep them updated with status of their requests, initiating and performing changes on Non-Production systems and proactively escalating any issues that cannot be resolved within the established timeframes.Requirements•Bachelor Degree, with a technical major, such as Engineering, Data Communications or Computer Science, among others.•Good communication and documentation skills.•Minimum 2 years Database Administration experience.•Experience with Database Administration for DB2 (version 10 onwards) / Oracle Server (version 11 onwards).•Knowledge and/or working experience in SQL Database servers and MySQL will be an advantage.•Experience in performing, managing and validating Data Model creation. (ERWIN and/or equivalent)•Experience in troubleshooting and resolving database problems.•Experience in Performance Tuning and Optimization (PTO), using native monitoring and troubleshooting tools. (knowledge of indexes, index management, and statistics)•Experience with backups, restores and recovery models.•Knowledge of High Availability (HA) and Disaster Recovery (DR) options for DB2 / Oracle Server.•Experience in implementing operational automation using scripts / shell scripting.•Experience in writing and implementing Stored Procedures, PL/SQL and SQL.•Experience working with Windows, AIX, Linux and Solaris servers.•Responsibilities sometimes require working evenings and weekends, sometimes with little advanced notice. 24 x 7 Support is required.
Skills Job descriptionDealing with Automotive industry, load heavy spare parts and components Perform repairs, maintenance, overhaul, replace, remove & installation task Perform lubricant replacing, greasing & flushing for system Perform wiring replacing, tracking and diagnostic Machinery usage include drilling machine Working at height, climbing up and down of vehicle Housekeeping, cleaning/ clearing of rubbish and washing parts/vehicleTraining No experience required, training provided RequirementsSG/PR candidates Hydraulic, Mechanical, Electrical Engineering Certificate Read more
(Nitec. Higher Nitec, diploma) Entry level candidates welcomedWork Days 5 Days (Mon - Fri) Work Hours 0730 – 1715 Break time 1 hour Location Yew Tee 13th month bonus Included
Skills