Sign in or register for a JobTech account.
Professional Services
jobs
Interested in helping companies build powerful brand presence and reach through digital marketing? OC Digital Network is looking for a passionate, self-driven and energetic individual with a proven digital sales track record to join our fast-growing team! You will be responsible for driving business growth through establishing, developing and nurturing new client relationships.
Key responsibilities
Promote and market agency's full suite of digital marketing solutions including Web development, CRM, SEO, SEM, paid social e.g. Facebook & Instagram
Understand clients' requirements and propose relevant and effective digital strategies, products and solutions to help them achieve their KPIs
Deliver impactful and effective sales presentations to key decision makers
Able to represent the company professionally in every customer interaction
Achieve individual sales target set by Business Director
Keep up to date with digital marketing trends and news
Requirements
Singaporeans / PR only
Job types: Full time, Internship (Minimum 6-month commitment)
No experience required so FRESH GRADS WELCOME, however relevant experience and qualification in digital marketing / sales will be an advantage
Solid oral and written communications skills
Confident and resourceful with strong interpersonal and negotiation skills
Ability to take on pressure and work under tight schedules and deadlines
Proficient in MS Office e.g. Word, Excel & Powerpoint
Benefits
Base salary + UNCAPPED generous commission (Training provided. We will help you to be successful!)
Opportunity to join a leading Google-certified agency
Positive and fun workplace culture
Creative and dynamic office environment
The ability to create a significant impact
To learn more about what we do, visit ocdigitalnetwork.com.
Skills Commercial Manager, OceaniaJobDescription : The Role and Impact: Reporting to the Commercial Director, Oceania, this Commercial Manager role is responsible for driving the revenue growth of the S&P Global Platts business from assigned bank of business in Oceania by managing the farming of existing key accounts via Key Account and Global Account Management best practices including building and implementing complex Global Account Plans. This role is also Read more
required to be passionate about driving and delivering our Commercial transformation goals as we seek to implement diagnostic-based sales approach and a client-centric sales process. Additionally, he/she will actively participate in new initiatives that will enable Platts to accelerate its growth rate in the Oceania and APAC region. The Team / The Business: The team is composed of experienced sales professionals. The business has a casual and friendly atmosphere with an entrepreneurial spirit. We value team work and it is crucial that you are a team player in order to be successful within our organization. Your Skills: You are a consistently over performing individual sales contributor who is a Global Account Strategist (Farmer) who is an expert at servicing and growing complex, demanding and global accounts. You are an expert at nurturing customer relationships at all levels and staying attuned to and proactively developing opportunities within these customers to grow our wallet share by using a consultative and enthusiastic approach cum entrepreneurial mindset. You possess exceptional communication skills with a natural ability to articulate ideas and complex information in a clear and structured manner. You have in-depth knowledge of the commodities market industry and well-aware of what's happening. You have strong personal integrity, negotiation skills and view every rejection as a challenge to convert to a "Yes". Our Hiring Manager says: "I'm looking for an individual sales contributor who is a proven and successful Global Account Strategist to help S&P Global Platts protect our existing business with our top Key Global Accounts and drive exceptional growth in a sustainable manner that enhances our long term reputation in the marketplace and fosters strong customer relationships that translates into higher customer satisfaction rates and advocacy (e.g. S&P Global Platts Net Promoter Score)." Responsibilities:Consultative Sales and Negotiations• Meets and exceeds revenue quota through the management and execution of sales process • Promotes and sells portfolio of products (existing and new) to current and target customers. Develops and consultatively sell appropriate product/service solutions, cultivates referrals, generate new opportunities, actively follow up on leads and drive a healthy pipeline that is characterized by strong velocity and volume • Growth achieved with full attention to retention of existing Key Account's book of business whilst maximizing our customer penetration in terms of depth (by increasing the user population across functions/locations/entities and embedding into customer workflows) and breadth (by increasing product mix) Increased Customer Engagement• Establishes and maintain good relationships with existing and new customers; and optimize revenue prioritizing opportunities and engaging customers proactively and frequently • Mitigate cancellations/downgrades by ensuring existing customers continue to derive value from S&P Global Platts products and services • Devise value-add plan for customers with enterprise-wide licenses by working closely with other functions within S&P Global Platts such as Client Services, Sales Specialists, Marketing and Content team to drive increased usage and broader adoption Strategy and Planning• Contribute to overall APAC region's sales and strategy component by executing assigned responsibility or activities to realize overall sales and strategic objectives for the Oceania region • Leverage the knowledge built on customers and inputs from other functions within S&P Global Platts and across S&P Global divisions to ensure alignment with customer needs and S&P Global Platts strategy Reporting• Monthly activity reporting with feedback on customer and market developments that impact our business • Accurate & timely monthly forecasting plus any Ad-hoc reporting requirements • Regular and transparent Account plan updates and related customer/market intelligence • Ensures all leads, opportunities, activities, contacts, customer analysis, buying cycle status are accurately and promptly captured in Salesforce Establish product development needs• Actively engages marketing activities such as customer round tables, forums, events, BETA tests, Proof of Concepts (POC) and campaigns • Activity drives back customer feedback for new product incubation and/or existing product enhancement • Continuous learning to maintain a high level of relevant domain/product knowledge in order to have meaningful conversations with customers and prospects Requirements:• Degree with minimum 7 years of successful sales experience including growing Key Accounts and/or Global Enterprise customer accounts, preferably in commodity, financial information or software technology provider role • Consultative sales and negotiation skills experience, possess high integrity, work ethics and strong ability to manage complex internal and external networks globally • Business and financial acumen, deep relationship management skills and Strategic vision cum planning capabilities • Excellent communication and presentation (verbal/ written) skills in English, with an Asian language as a bonus. Must utilize strong phone, interpersonal skills, ability to work in a team environment to engage effectively with Customers and other functions. • Ability to prioritize and manage multiple projects/tasks while working in a fast paced, deadline driven environment. With strong time management skill and results oriented. • Proven ability to thrive and excel in a fast paced dynamic environment with high performance expectations. Must be able to work independently, take initiative to resolve tasks with a can-do attitude and have a financial analytical mindset • Proven success in doing business in Oceania is a must and specifically in APAC is a bonus. Strong multi-cultural empathy and regional experience is preferred • Broad understanding of the energy & commodity industry including understanding the personas of front, mid and back office functions, as well as analysts is preferred • Possess a Change Agent mindset and embrace commercial best practices, sales excellence and desired culture of values and behaviors• Highly proficient in systems (Zuora, Salesforce, Word, Excel, PowerPoint) and preferably Prime Resource Group (PRG) Diagnostic Sales Methodology • Ability to travel around the region frequently Values and Behaviors:Our values are Excellence, Relevance and Integrity. We are professional, setting and maintaining high standards in our interactions with our colleagues, always demonstrating the value that our data and services can bring to our customers. We are honest, transparent and responsive, showcasing our knowledge, and expertise to our customers. We foster and develop relationships to ensure we are accountable to and engage with our customers, partners and colleagues. We place diversity business objectives and the need to embrace openness, honesty, trust and respect ahead of our own personal goals. We understand the need to embrace change and ensure that customers are at the heart of everything we do. Our customers drive our tech-savvy initiatives, our desire to be lean and agile as well as our passion to develop ourselves and each other so we can deliver innovative, cost efficient growth opportunities for our customers. We understand that as we grow, our customers grow too. S&P Global Platts At S&P Global Platts, we provide the insights; you make better informed trading and business decisions with confidence. We're the leading independent provider of information and benchmark prices for the commodities and energy markets. Customers in over 150 countries look to our expertise in news, pricing and analytics to deliver greater transparency and efficiency to markets. S&P Global Platts coverage includes oil and gas, power, petrochemicals, metals, agriculture and shipping. S&P Global Platts is a division of S&P Global (NYSE: SPGI), which provides essential intelligence for individuals, companies and governments to make decisions with confidence. For more information, visit www.platts.com. S&P Global is an equal opportunity employer committed to making all employment decisions without regard to race/ethnicity, gender, pregnancy, gender identity or expression, color, creed, religion, national origin, age, disability, marital status (including domestic partnerships and civil unions), sexual orientation, military veteran status, unemployment status, or other legally protected categories, subject to applicable law.
Skills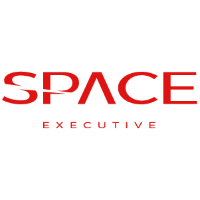 As the Database Expert of the company, you will work closely with very talented people across several sectors; from the Business Intelligence team to Engineering department as well as with the project managers and the sales team. You will:• Support, maintain and optimize the Database Infrastructure • Provide datasets and other important information to the Business Analysts• Ensure the security and the backup of the company's database system Read more
• Be pro-active and offer advice, guidance and solutions to your collaboratorsTo be shortlisted for this exciting opportunity you must have:• Minimum 5 years of experience in Database management • You are an expert with MySQL • You code in at least one of the following languages: Java, Python, R • You are already based in SingaporeIn return, you will receive a competitive salary package & employees benefits, you will work within an international & dynamic environment and you will also have the great opportunity to step up as manager in the future where you will hire and lead bright database developers. If you are interested in this opportunity, please send me your CV directly to: (Hidden Text) or call me directly to 63407318
Skills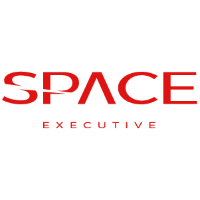 Unique role to manage the entire data science & analytics team within the compliance group of the most prestigious bank in the worldThe world's most innovative digital bank is looking for an experience Head of Data Science to lead the brilliant Analytics Team. On top of being very technical you must have a the ease of speaking and reporting to c-level executive Key responsibilities:• You will manage a Read more
team of talented data science & analytics people • You will deliver exceptional analytics solutions to the Legal & Compliance team• You will develop and implement machine learning techniques to support the businessTo be shortlisted for this exciting opportunity you must have:• PhD or Master Degree minimum in Statistics, Computer Science or Mathematics • Exceptional technical skills: fluent in R or Python on top of big data tools (Spark, Hadoop) and experience in Machine Learning engineering • Amazing communication skills: you know to handle challenging internal & external stakeholders • You must have a solid experience within the financial industry as well as knowledge in compliance & financial crimesThis unique role will offer you the opportunity to work for the most prestigious bank in Singapore and will guarantee an unbeatable salary package on top of an eminent career path. If you are interested in this opportunity, please send me your CV directly to: (Hidden Text)
Skills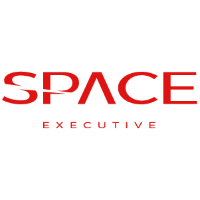 Key responsibilities:• Implement machine learning and AI products accross the company • Insure the cooperation between the Data Science Team and the IT team regarding the architecture and the solution design• Implement the software development practices such as agile development​Key requirements:• Solid hands-on experience in machine learning models and pipelines deployment• Fluent in the following programming language: Java, Python, Scala • Expert in data structures and algorithms• Master Read more
degree in Computer science or related field - PhD holder will be a huge plusIn return, you will work with one of the most prestigious investment company which is currently aggressively investing in new technologies as they are currently going through the most exciting digital transformation. You will receive a competitive salary package while enjoying a very good work-life-balance. If you'd like to hear more, please contact me directly to +65 6340 7318 or send me your updated CV to: (Hidden Text)
Skills
Kaishi Partners (EA Reg: 16C8136) is working in collaboration with a leading Fin Tech Start-up in Singapore to seek a talented Senior Java/FIX Developer to join their fast growing team. The Start-up's goal is to give retail customer access to first hand information for trading. The ideal candidate will be someone who likes to work in a growth focus and fast moving environment.You will be:• Responsible for developing Read more
distributed and scalable solution for market connectivity gateways (FIX/other protocols) in a low latency environment • Developing tools for monitoring, reporting and tracking of performance on server side applications • Passionate about cutting edge and class leading technology for financial trading solutions and staying constantly updated with latest methodologies • Managing and mentoring other developersYou have:• Extensive knowledge in SDLC, build tools such as Git, Maven, Jira, Jenkins, etc. and also open source libraries & framework • Prior knowledge on FIX or other financial transaction protocols • At least 3+ years experience in Advance Core Java Programming • Prior experience of Linux/UNIX, Perl or Bash scripting skills • Familiarity with high performance, low latency Java development & also knowledge of financial markets • The hunger for success and the ability to work well in teamsAre you passionate about changing how retail consumers get access to the financial markets? If you are or know of anyone that will be, please apply or contact Ben Poh (R1331002) at (Hidden Text)
Skills
A fast-growing boutique financial institution is seeking a talented Web Engineer to join their team. The candidate will have the opportunity to contribute to the "first of its kind" financial platform and have fast track career growth. The ideal candidate will have experience on front end and back end web development in Java EE and AngularJs.Role:• Write efficient and well-designed code for web and backend applications. • Review Read more
and existing code, debug and enhance as per requirement. • Liaise with other company developers to develop/ Enhance API's for integration between different applications. • Build and package code for deployment. • Work closely with users to understand requirement. • Work on other day to day IT support related activities.Requirements:• Have 3-5 years front to back web development experience in JavaEE, HTML5, CSS, PHP and Angular Js • Worked on PostgreDB or MySQL • Have experience with Charting framework such as D3 • Possess excellent communication and stakeholder management skills • Have the passion for latest web technologies and interest in the financial industryIf you are interested or know of anyone that will be, please contact Ben Poh (R1331002) at (Hidden Text)
Skills

Senior Asia Country Risk Analyst (21678)Fitch Solutions is an industry-leading provider of credit, debt market, and macro intelligence solutions, and the primary distributor of Fitch Ratings content. Today, 90% of the world's leading banks and financial institutions, as well as multinational companies, government agencies, and consulting firms based across the globe depend on Fitch content to inform their business decisions. Fitch Solutions is part of Fitch Group, Read more
a global leader in financial information services with operations in more than 30 countries. Fitch Group is comprised of: Fitch Ratings, a global leader in credit ratings and research; Fitch Solutions, an industry-leading provider of credit risk products and services; and Fitch Learning, a preeminent training and professional development firm. Fitch Group it with dual headquarters in London and New York is owned by Hearst. Fitch complies with all laws governing employment in each jurisdiction in which it operates, and provides equal opportunity to all applicants and employees. All applications will be considered without regard to race, colour, religion, gender, national origin, age, disability, marital or veteran status, sexual orientation, and other status protected by applicable laws. Fitch Solutions, a leading emerging markets analysis firm, is recruiting a high-calibre graduate to join its reputable Research team in Singapore. We are looking for anAsia Country Risk Analyst, who will focus on the region generally. You will be contributing to our market intelligence service, providing analytical research for senior decision makers in banks, consultancies, multinational corporations, investment funds and government agencies. Responsibilities include : • Contributing analytical research on a daily basis • Managing a portfolio of countries, producing reports assessing risks and opportunities, and creating 5 and 10-year forecast scenarios • Overseeing key financial market developments and identifying actionable investment strategies • Collaborating with relevant industry analysts across global offices to ensure holistic, cutting-edge analysis • Working alongside our Sales team and directly with our clients to communicate key views and promote our business developmentYou will receive extensive training in all areas of country risk analysis and forecasting with the help of our university training material and regular training seminars hosted by senior members of the Research team, in combination with rigorous hands-on guidance from your line manager and team members. Fitch Solutions also encourages external training by subsidising external courses, such as the CFA and relevant language classes. Areas of focus include : • Macroeconomics • Political Risk • Financial Markets • Industry Sectors Required Skills We are looking for candidates with a strong academic background and a passion for the subject matter, with an understanding of basic macroeconomic principles and an interest in Asian and world affairs. Analysts need to demonstrate ambition and a desire to learn and continue to develop as an analyst from day one. Basic Requirements : • Minimum 3.3 GPA, or 2:1 UK equivalent degree, from a top-tier university (ideally in economics, finance or international relations/international political economy) • Fluent English writing style • Keen interest in economics, global financial markets and world affairs. Ideal Skills/Qualifications : • Previous experience (academic or professional) in analysis and research of Asian macroeconomics, political risk and financial markets • Postgraduate degree • Degree in economics or related subject • Language skills • Prior work experience in related field (ideally private sector).
Skills
Global technology firm, now hiring for a Strategy Manager, within their central strategy team.Our client is a global technology firm who are now hiring for their central strategy team. The ideal candidate will come from a strong financial accounting background within the Big 4, with a partcular focus on financial due diligence, and is now looking to shift into strategy work. Responsibilities / Requirements include:• 5+ years experience Read more
in FDD • Qualified accountant / auditor • Strong interest in the internet / technology sectorPlease apply with a copy of your CV for further information. EA: 16C3186 / R1324479
Skills Senior Systems Administrator and Office 365 AdministratorJobDescription : The Role: Senior Systems Administrator and Office 365 Administrator The Location: Singapore The Team: The Senior administrator will perform hands-on tasks to manage and maintain a traditional on premises infrastructure (including but not limited to Active Directory, Network services i.e. DNS, DHCP as well as an Office 365 tenant and related technologies. The Impact: Manage the implementation of technologies Read more
to enable business value and adoption. Provide thought leadership in IT Strategy, operations and innovations as related to infrastructure technologies. Act as a change agent. Responsibilities:• Manage and monitor Office 365 services and hybrid infrastructure • Maintain core infrastructure services (such as Active Directory, DNS, DHCP) • Document changes to the systems using change management best practices. • Maintain a highly secure system through proper configuration and system access monitoring. • Troubleshoot and resolve issues with user access to cloud services. • Maintain a good understanding of upcoming changes to the platforms to assist with user change management. • Ensure service delivery meets the business requirements (based on defined SLAs). • Deliver a consistent process for incident and problem escalation along with resolution in line with the sourcing governance framework. • Assist with the creation of policies around the proper use of Office 365 services and support. • Collaborate with other IT staff, including networking, security to facilitate effective issue resolution. What We're Looking For: Basic Qualifications: • Bachelor's degree required. Advanced degree preferred • Fluency in Mandarin and English is required • Experience with Microsoft Exchange and its interaction with Active Directory (5+ years) • Experience with Active Directory, DNS, DHCP ( 4+ years minimum) • Experience with Skype for Business (3+ years minimum). • Experience with managing secure environments using MFA, DLP, RM and encryption. (3+ years minimum). • Experience with Virtualization technologies (VMware, Hyper) and Server OS (Windows 2016, 2012 R2) (3+ years minimum). • Experience with System Center (SCCM) (3+ years minimum). • Experience supporting and troubleshooting (Windows Desktop OS - Win10, Win7) (3+ years minimum). • Ability to create advanced PowerShell scripts to schedule repeatable Office 365 actions. • Operational knowledge is a plus • Strong communication skills (verbal, written and presentation). • Self-motivated. S&P Global Corporate At S&P Global, we don't give you intelligence-we give you essential intelligence. The essential intelligence you need to make decisions with conviction. We're the world's foremost provider of credit ratings, benchmarks and analytics in the global capital and commodity markets. Our divisions include S&P Global Ratings, S&P Global Market Intelligence, S&P Dow Jones Indices and S&P Global Platts. S&P Global is an equal opportunity employer committed to making all employment decisions without regard to race/ethnicity, gender, pregnancy, gender identity or expression, color, creed, religion, national origin, age, disability, marital status (including domestic partnerships and civil unions), sexual orientation, military veteran status, unemployment status, or other legally protected categories, subject to applicable law.
Skills