Sign in or register for a JobTech account.
Biotech & Pharmaceuticals
jobs Immediate VacancyProduction Operator(Part-time/Contract) x 6Salary: $6.50 per hourWork Day: Monday to FridayWork hours: 8.30am to 5.30pm (NO shift work)Lunch ProvidedTransport to & fro Jurong East MRTJob Descriptions:Assembly of rapid test kitsOther related activities to support the assembly teamOther ad-hoc duties assigned supervisorInterested Applicants can contact or message me at 9666 4611 with your Name and Availability.
Skills Immediate VacancyPart-Time/Contract Production Assistant x 6Working hours: 8.30am to 5.30pm (NO shift work)Salary: $6.50 per hourFree transportation to & fro from Jurong East MRTLunch providedJob descriptions:Assembly of rapid test kitsOther related activities to support the assembly teamOther ad-hoc duties assigned supervisorInterested applicants can contact/message me at 9666 4611.Please include the following in the message:Name Availability Commitment Period
Skills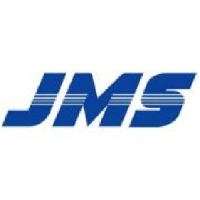 SingaporePermanentJob Responsibilities: Provide IT helpdesk support for end userMaintain network equipment'sSetup of new PCs/Laptops/Printers and install softwareEvaluate and test IT software and hardwareMaintain and upkeep of software and hardware inventoriesJob Requirements: Diploma in IT-related disciplineMinimum 2 years relevant working experience in IT helpdesk supportGood communication, follow up and coordinating skillsGood technical knowledge in IT infrastructure and systemsJob Types: Full-time, Permanent
Skills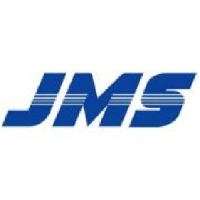 SingaporePermanent$1,680 a monthJob Responsibilities: Plan and co-ordinate production and manpower scheduleSet and implement SOPs in line with cGMPSet and implement process flow structurePrepare reports for rework, process deviation & etcJob Requirements: Min. 'O' level or DiplomaPossess good Supervisory, Analytical, Leadership and Man Management skillsProficient in Microsoft OfficeWork in Cleanroom Environment - Required to wear Cleanroom uniformRotating shift workWorking hrs: 8am - 5.35pm / 8pm - 5.35am (Mon-Fri)Job Types: Read more
Full-time, PermanentSalary: $1,680.00 /month
Skills 包装生产线员 Packer 通晓中/英语负责产品包装工作打扫工作环境整洁及器具清洗须站立工作月薪制五天工作制 地点:新加坡加冷 Kallang (6278 2778) ______________________________________________________________________________ PACKER Understand English and MandarinResponsible for Product PackagingResponsible cleaning work: the equipment and work areaStanding workPay in monthly basis5-day work week Located: Kallang (6278 2778)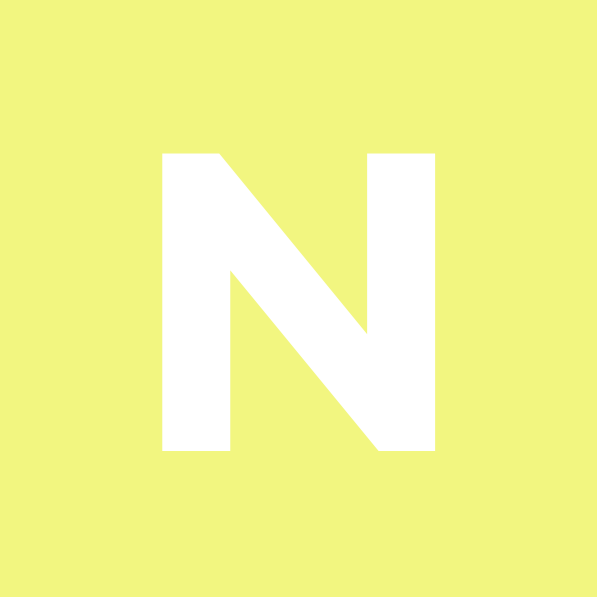 Roles & Responsibilities•The Bioinformatics Specialist will analyse the sequencing results, recommend technology-based solutions, or determine computational strategies for customers;•He/she will oversee the collection and analysis of high throughput sequencing data generated by Novogene or other research groups;•He/she will provide customized solutions in data analysis directly to our customers and also assist in any pre/post sales problems.•He/she will also be responsible for maintenance of our cluster and cloud computing Read more
service•The work involves processing next generation (NGS) sequencing data, demultiplexing of sequencing data, optimize and implement the pipelines for WGS data analysis, and write scripts to efficiently process NGS data•Essential for this position is experience, interest and aptitude in the analysis and interpretation of real, complex data, including the willingness and ability to maintain deadlines involving multiple, simultaneous input data streamsRequirements•PhD/Master/ degree in Bioinformatics, molecular genetics, computer Science or any relevant disciplines•Bachelor with the right combination of background and experiences will also be considered.•Solid background in molecular biology and genomics•Proficient in Python and Linux environment;•Experience in analysing next generation sequencing data (DNA-seq) is strongly preferred•Familiar with commonly used databases and bioinformatics tools for NGS data analysis (eg. bedtools, samtools, IGV, annovar, BWA, GATK, UCSC Genome Browser, etc.)•Ability to work efficiently on a teamwork frame
Skills Roles & ResponsibilitiesOverview: Ensures highest possible (sales) Demand Planning Accuracy for the SEA, Pacific & Korea region.Responsibilities:•Responsible for the Demand Planning Process, implements global process guidelines & ensures adherence to the global process•Collect, aggregates and challenges demand data from sales input, considers demand adjustments and sanity check•Responsible for Demand data preparation and upload in SAP APO•Review the Planning Segmentation (ship-to products) and proposes refinements to the Planning Process Read more
Owner•Considers seasonality/trends and identifies best fit panning type through simulation of statistical models in APO DP•Collaborates closely with Sales to solicit market insights and demand planning deviations•facilitates performance review process for demand planning (demand review dashboard)•Utilize forecast accuracy reporting to identify and addresses improvement opportunities for Sales•Assist Supply Chain Manager (e.g. inventory, distribution resource planning, complain management process, etc.)RequirementsRequirement:•Degree in Supply Chain, Logistics and its equivalent disciplines•At least 3 years' experience in demand planning with SAP APO exposure•Experience in SCM related WINS processes and/ or SCM projects.•Have related experience and knowledge in customer service, logistics or supply planning will be preferred.
Skills Roles & Responsibilities•Adherence to EHS rules and regulations is required at alltimes. Proactive in highlighting areas for improvement. Lead cell culture, analytical or purification development activities as appropriate.•Execute practical stages as necessary with high levels of RFT.•Efficiently manage time both individually and of a team of direct reports.•Track record in developing high performing individuals•Contribute to departmental organization strategy.•Present data at customer meetings and review contribution from team members Read more
before delivery.•Draft (own reports) or review (team member reports) high quality reports suitable for HOD review which require minimal corrections.•Take a lead role in day to day dept management activities including housekeeping/team meeting.•Documentation of results in accordance with Lonza policies and current Good Manufacturing Practices (CGMP - where appropriate).•ProactiveIy suggests and executes approved operational efficiency projects.•Build relationships with Lonza UK SMEs/Sales/Business DevelopmenVLonza Operations to facilitate timely support and transfer of projects.•Contribution to Sales process (proposals/Sales presentations/laboratory tours).•Deputize for HOD for customer projects, the proposal process and business review.•Deputize for HOD for signature approval.•May present at conferences.•Working with the team to ensure GMP compliance including hosting of internal/external audits of CDL•Management of individuals of progressiveIy higher experience levels•Management of cross functional teams.•Management of supervisors/section managers who themselves have directreports•Track record in developing high performing teams•Successfully leading and implementing a change.•Increasing business and financial awareness - P+LIMPR/GP.•Dept SME in one or more technical areas.•Track record of successfully delivering multiple project stages.•Management review and approval offin alreports/protocols.•Management review and approval of contract proposals and amendments•Ability to lead multiple parallel project stages of increasing complexity.•Demonstrated continued personal development(technical and soft skills) and increased understanding of the scientific and technical theory behind Lonza and customer processes.•Increasing understanding of regulatory framework for development of biologics.•Increasing understanding of the IP landscape surrounding Lonza and its processes.•Troubleshoot complex technical challenges in customer projects.•Trainer in I or more areas.•Oversight of laboratory areas and/or methods.•ProactiveIy seeks new responsibilities.•Performing current duties and responsibilities for a minimum of 18-36 months and actively involved in effective suggestions for process, equipment and scheduling issues.Requirements•Degree/PhD in a relevant Science field or Equivalent•Entry level:7+ years work experience or 5+ years and a PhD. Attained in a biotech or medically related field (with increasing experience required for higher grades)•Developing a detailed understanding of the scientific rationale behind one or more technical areas involved in the development of biopharmaceuticals•Understanding of CGMP regulations•Excellent problem solving and analytical skills•Excellent communication skills•Excellent teamworking skills
Skills Roles & ResponsibilitiesProvide eyelash extension service (Single lash & Volume lash) . Conversant with clients and understand their needs.Requirements:Minimum 2 years of experience in Eyelash Extension Service would be preferred. :Positive and self-driven person. :Volume lash experience is an advantage as well. :Basic Japanese language skill is also an advantage
Skills Roles & ResponsibilitiesProvide eyelash extension service (Single lash & Volume lash) . Conversant with clients and understand their needs. Requirements:Minimum 2 years of experience in Eyelash Extension Service would be preferred. :Positive and self-driven person. :Volume lash experience is an advantage as well. :Basic Japanese language skill is also an advantage
Skills