Sign in or register for a JobTech account.
Job DescriptionThe incumbent will be responsible to:Support the Director and Senior Manager to implement an organisation plan for data extraction, processing, analysis and visualizationWork closely with department data users to gather requirements for data and informationEstablish processes for data management in line with user requirementsEngage NUHS cluster, Senior Management, Department to align database and analytics platforms planFacilitate users to transit to new processes or technology for data managementWrite Read more
and review Informatics related policies and procedure manualsJob RequirementsBachelor's degree/post-graduate in Business Analytics and Computer ScienceWork has similarity to IT and analytics projectsExperience in healthcare will be an advantageAt least 4-5 years' relevant experience for Senior Assistant ManagerExcellent communication and interpersonal skills, able to work with diverse group of stakeholdersSelf-motivated, ability to multitask and prioritize projects to meet deadlinesBasic competency with use of data analytics tools
Skills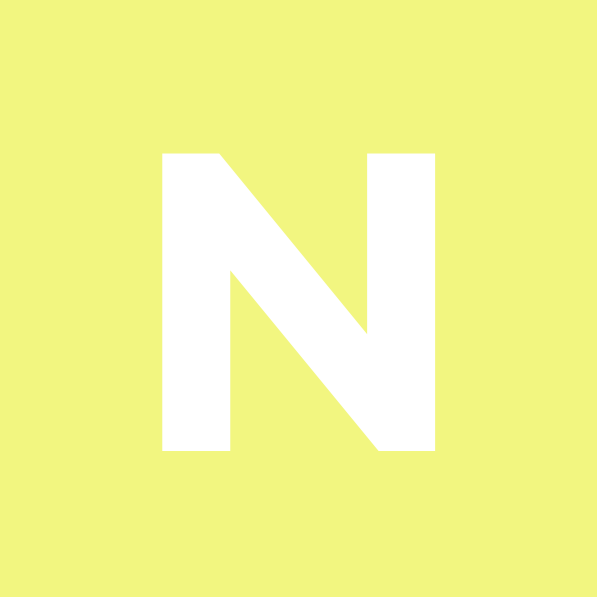 Administrative and office support duties Maintain proper documentation and filing systemSecretarial SupportHandling of phone calls, customers enquiresPerform other ad-hoc activitiesRequirementsMinimum Diploma HolderAble to work independently Good organizational, interpersonal and communications skills
Skills
Job DescriptionThe incumbent shall be responsible to: Ensure smooth operations of both inbound and outbound calls coming through Contact CentreAssist in daily monitoring on the performance of Patient Information Associates (PIA) and ensure consistent high level of customer serviceActively identify any service discrepancy and implement process improvementPrepare monthly statistical report for the departmentEnsure all staff are briefed and familiar with emergency activation processSupport Emergency Planning activities eg. Civil Read more
Emergency, Pandemic Outbreak, etcParticipate in corporate events and organise department/division eventUndertake any assignments or projects when assigned by the ManagerJob RequirementsPreferably with Diploma or equivalentAt least 2-3 years of relevant supervisory experience in Contact Centre or Healthcare related industryGood leadership and inter-personal skillsAbility to communicate fluently in English and a Second LanguageCompetent in navigating computer applicationsProficient in Microsoft Office suite
Skills Job DescriptionYou will assist in the management of facilities and systems. This includes project management of new building construction, maintenance of existing structures as well as development of programmes for planned maintenance and services.You will also manage service partners and contractors as well as provide technical advice to user departments. In addition, you will coordinate fire safety and Green mark related tasks to ensure statutory compliance, investigate safety Read more
incidents and prepare reports.Job RequirementsDegree in Civil Engineering or Estate/Facility Management with preferably 2 years' relevant experiencePrior experience in ACMV or Facility maintenance and contract management would be an advantageAble to communicate effectively, establish priorities and multi-tasking
Skills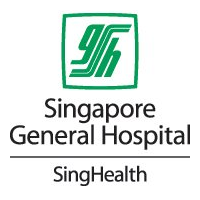 Job DescriptionYou will plan, organize, promote and implement activities that enhance employee physical, social well-being, family life and mental well-being, in support of SGH's Work-Life Framework.You will be involved in the budgeting, sourcing and management ofvendors for corporate events, including the monitoring and ensuring the delivery of services, in accordance with required standards. You will also provide secretariat support to different committees, collaborate with departments and maximize participation Read more
of events through marketing and networking.Job RequirementsBachelors degree with at least 2 years of relevant experienceA sociable and sports-oriented individual with wide interests and able to lead in interest groups or sporting activitiesPossess drive and agility to plan, market and implement activitiesGood organization and communication skillsProficiency in Microsoft Office Applications
Skills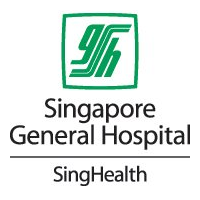 Job DescriptionThe incumbent will partner with the departments in employee-supervisor relationship management for the assigned healthcare employee group to achieve a work environment promoting positive Union relations.He/she will also work and collaborate with stakeholders to roll out employee engagement programmes to build a productive and engaged workforce for the Hospital.Job RequirementsBachelor's degree with at least 8 years' of relevant experienceStrong planning and organisational skillsGood interpersonal and communication skills
Skills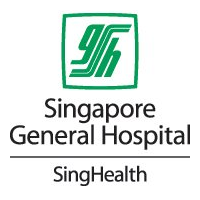 Job DescriptionYou will perform general radiography to produce good quality diagnostic images while providing excellent patient care. There are opportunities to be trained in specialised imaging procedures such as CT, MRI, ultrasound, mammography in both outpatient and inpatient settings. You will also supervise student radiographers and lead Quality Improvement projects.Job RequirementsDegree or Diploma in Radiography or Medical Imaging Science. Candidates with 4 to 6 years relevant experience may Read more
be considered for the senior position. Those with lesser experience may apply for a junior position.Specialist radiographers should have proven relevant experience in performing and managing specialised imaging procedures.
Skills
Job DescriptionThe incumbent shall be responsible to:Assess, plan, implement and evaluate care for patients in the pre, intra and post Endoscopy procedure setting under the direction of the Nurse ClinicianProvide high quality patient care in various areas; circulating, assisting and monitoring during Endoscopy clinical procedures in order and meet the patients' immediate physical and emotional needsAble to work independently to ensure safe preparation of equipment for the endoscopy Read more
proceduresJob RequirementsDegree or Diploma in Nursing or State Registered Nurse CertificateSpecialised (Endoscopy) Nursing Diploma or relevant Advanced Nursing Diploma or equivalent is preferred for candidate applying for the Senior Staff Nurse position
Skills
Job DescriptionThe incumbent is responsible to:Assist in helping patients on use of therapeutic equipmentAssist in supervising patients in the performing of therapeutic activities, assessments, caregiver training, or interventionsAssist in the fabrication of orthosis / splints and use of assistive devices necessary for rehabilitationMaintain general cleanliness, tidiness and infection control of the therapy areaPerform daily equipment checks and maintenance,and notify therapists / podiatrists and Biomedical Engineering Department of any Read more
faulty equipment and monitor repair status of equipmentAssist in admin tasks e.g. handling enquiries, filing and data entryPerform daily inventory checking and bi-yearly inventory stock takeMonitor consumables levels on a daily basis and notify therapists / podiatrists on consumables that are below par levelsJob RequirementsMinimum O/N Level with WSQ Certificate in Therapy Services, or NITEC in Community Care & Social ServicesExperience in a healthcare setting will be an advantagePossess patient-centredness and interpersonal skills
Skills
Job DescriptionThe incumbent shall be responsible:- Provide administrative support to Nursing Recruitment- Arrange on-boarding logistics eg pre-employment examination, uniform collection, prepare name tag and staff pass, submit form for creation of iHR accounts etc..- Process work pass applications for foreign hires- Process and submit SNB enrolment/registration applications for foreign hires- Posting advertisement on job portals- Assist in the coordination and preparation of logistics for overseas recruitment trips- Arrange Read more
interviews and liaise with candidates and line departments on interview schedules- Prepare employment offer packages- Conduct primary source verification and reference check- Participate in career fairs and outreach activities- Ad-hoc projects or any other assigned dutiesJob RequirementsA Levels or Diploma holder with at least 1 year of HR experienceGood interpersonal and communication skillsMeticulous and good team playerKnowledge of MS Office is essential
Skills