Sign in or register for a JobTech account.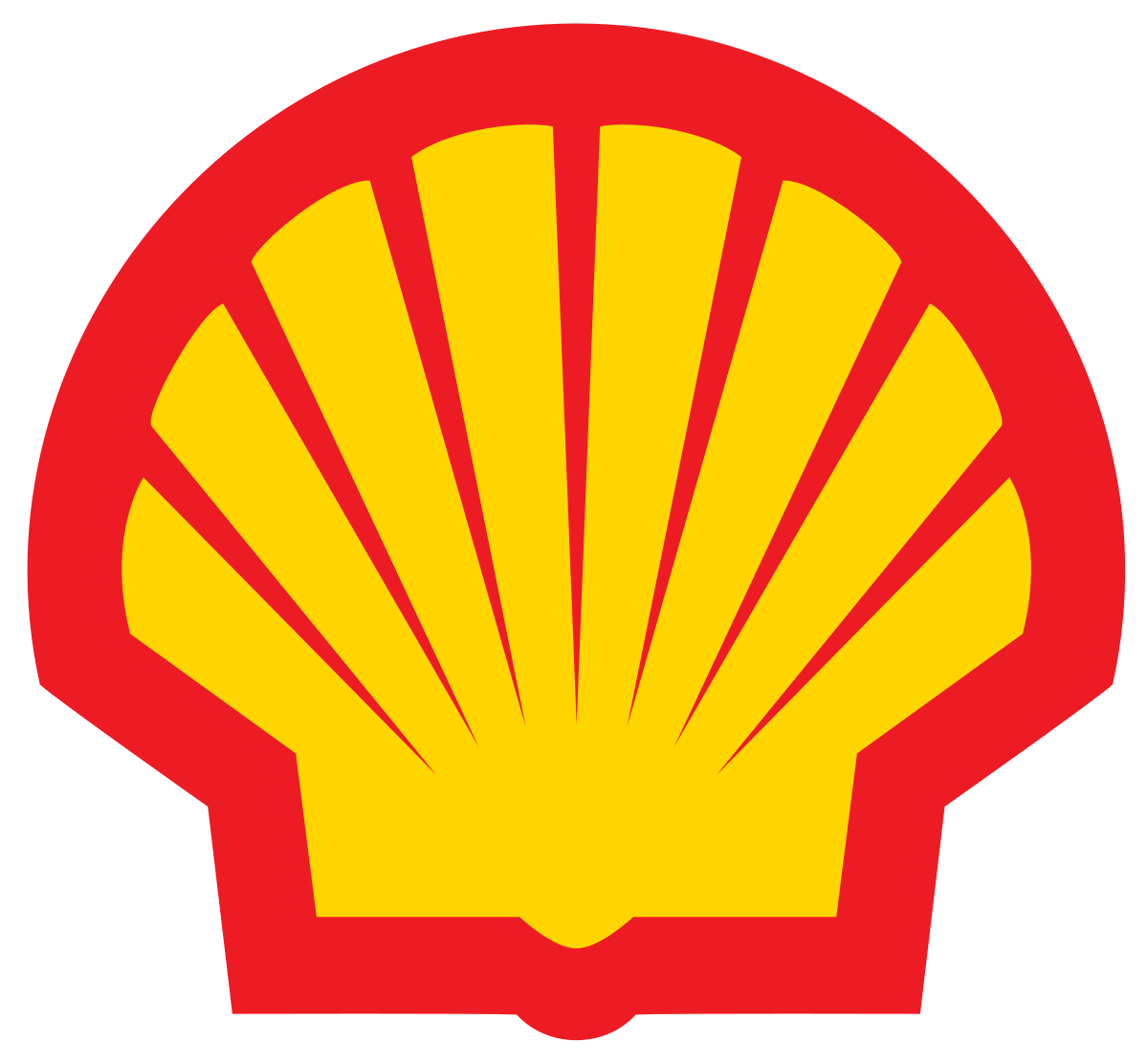 Job DescriptionReporting to the Head of Advice – Asia, the Senior Advisor Compliance is a member of the Asia Advice team within the T&S Compliance organization.The Asia Advice team has responsibility for:Acting as the first point of contact for all regulatory & compliance advice to the various T&S businesses within their region (including Crude, Products, Energy, Shipping, Operations and Supply);Providing guidance and advice to T&S businesses on the Read more
Shell Code of Conduct;Managing the escalation of more complex regulatory & compliance or Code of Conduct queries to the relevant Compliance SME;Reviewing new products or activities as part of any T&S new business approval process;Assisting the T&S Compliance Training team with the allocation and delivery of training;Providing input to Compliance Risk Assessments.The Senior Advisor Compliance will be responsible for providing Compliance support for a portfolio of T&S businesses within their region.This role will be the primary interface with the business for all regulatory and compliance questions and concerns.This will require expansive knowledge of markets and regulatory framework.The Senior Advisor Compliance will be expected to: Establish effective business partnering relationships with the T&S businesses within their region;Develop and maintain a strong understanding of the T&S businesses' activities, Compliance risks and controls;Assist the T&S businesses in understanding the Compliance risk implications of their current and proposed new activities, as well as the application of potential risk mitigations and LOD1 controls;Proactively provide guidance and advice to the T&S businesses in relation to all regulatory & compliance requirements and risks, including (but not limited to):compliance with external regulations / internal requirements, or conformance with Group Standards, Manuals and Shell Trading Policies;the understanding and mitigation of regulatory and compliance risks such as market manipulation, anti-trust, bribery & corruption, and money laundering. Partner as a Compliance Advisory SME with all other parts of the Compliance team, including in the development and execution of the Compliance Training agenda and the annual Compliance Risk Assessment plan.Mentor and support more junior members of the Compliance Advisory team;Serve as a Compliance representative in regional leadership meetings, as needed.RequirementsBachelor's degree from an accredited university (or equivalent work experience).Minimum of ten years' experience in a combination of Trading Compliance or comparable Governance and Audit roles.Significant knowledge the T&S Businesses (including Crude, Products, Energy, Shipping, Operations and Supply) is required.Robust understanding of global financial regulations, compliance requirements and the Shell Code of Conduct as they relate to the region.Strong understanding of trading instruments, trading strategies, and risk concepts.Excellent interpersonal and relationship building skills including the ability to interact with and influence at all levels of an organization and engage with a wide range of stakeholders.Must be comfortable speaking up, escalating concerns and can provide an independent view and voice.Must be able to resolve conflict and deliver tough messages with grace.Excellent written and verbal communication skills.Team-oriented and collaborative, with the ability to work independently and share knowledge and learnings broadly.Compliance is a foundation of the way in which T&S does business and therefore integrity is one of the fundamental values that we are seeking as part of the Compliance team.We believe integrity is the hallmark of a person who demonstrates sound moral and ethical principles during their work.Integrity is the foundation on which co-workers build relationships, trust, and effective interpersonal relationships.It is essential that the successful candidate will be able to give clear examples of integrity as one of their core values.
Skills Discover a world of opportunities. #HumanChemistry See what chemistry can do for your career: careers.evonik.comExploring opportunities. Growing together.VACANCY REFERENCE NUMBER 116773Chemist or Senior Chemist - Colloidal SilicaWhat we offer You will work on exciting and challenging topics together with a team in an ultra-modern, innovative and creative environment. Intensive on-the-job training with expert colleagues guarantees you will quickly become familiar with your duties and perform them independently. Performance Read more
related pay and the opportunity for personal and professional development are of course part of the package. Since 2009 Evonik Industries AG has been certified as a family-friendly company by the German Hertie Foundation. Click here to learn more about Evonik from our employeesRESPONSIBILITIESExecute R&D projects to develop efficient synthesis concepts for colloidal silica platform. You will have the chance to innovate, develop, and design new materials and/or new processes to create breakthrough colloidal inorganic particle for industrial application. Identify innovation trends related to colloidal silicaSupport the production scale-up process of the developed colloidal products. Monitor proactively the technological development of colloidal silica in the Asian region and globally. As an active team member, support projects to identify the application of the developed colloidal silica and the evaluation of market potential related to it. Monitor activities of competition together with Application Technology, New Growth Business and provide these data to the team.. Actively represent innovation expertise at exhibitions, fairs, conferences, conventions etc. Contribute innovation expertise for strategy developments from innovation point of view. Ensure that all necessary measures are implemented to secure our own IP (Intellectual Properties). Support the organization in cooperation with partners in the region.REQUIREMENTSMaster or PhD Degree in Chemistry or Chemical Engineering. Freshman up to 3 years of job experience in related field. The position requires a compulsory laboratory technical skills, in particular lab experience in Sol/Gel Chemistry (Stober or modified Stober Synthesis); surface treatment of particles; and/or dispersion of particles in water or organic systems. Knowledge in setting up lab synthesis work with relevant ESHQ aspect is indispensable. Ability to set goals to work independently in conducting experiments, organizing data and analysis of the results. Self-driving & self-motivating, initiate & drive projects/ideas independently Comfortable to deal with high uncertainty & ambiguity. Not afraid to take a risk & willing to learn from failure Collaborative team player, being able to be a team leader as well as team player. Excellent communication and interpersonal skills. Excellent presentation skills. Engaging and convincing personality
Skills
Maintenance Technician (Mechanical)(Ref Code: 1904OP-MTM)Closing date: 10 Jun 2019General OverviewThe incumbent reports to Supervisor (Mechanical) and will be stationed at our Terminal in Jurong Island. Duties and ResponsibilitiesThe incumbent shall be responsible for, but not limited to, the following scope of tasks and duties:Carry out all preventive, predictive and corrective maintenance as directed by the Supervisor and clear completed work from the Computerized Maintenance Management System (CMMS) database. Read more
Responsible for the proper maintenance on various rotating and static equipment and systems including the plant piping systems and structural support systems. Response and resolve work orders for any malfunctioning for static and rotating equipment in the facility. Ensure minimum down time or timely repairs of production equipment Determine materials, spares, tools and method required to complete maintenance task safely. Plan and execute machinery condition monitoring and field data collection with production team and engineers.Ensure all plant valves are fully operational and all mechanical components properly grease and lubricated where applicable, including carry out, strip, redress and rebuild of various types of control and plant valves. Supervise and work closely with in-house contractor and equipment vendor to execute maintenance work at the terminal. Ensure safeguards are followed such as valid work permit are issued, wearing prescribed personal protection equipment etc. Liaise with production team with all aspects of mechanical system testing, running, trouble-shooting, carry out material specification checks on all installed piping components such as gasket, bolts, etc. Able to take on additional tasks or responsibilities as assigned by superiors Participate in emergency response procedures and assigned to any specific roles and responsibilities for such purpose.Work Experience RequirementsMinimum of two (2) years practical experience in the oil and petrochemical refinery. Experience in mechanical systems, knowledge of cryogenic hydrocarbon plant or LNG facilities are preferred. Proficient in usage of Microsoft Office and trained in the use of the CMMS. Ability to speak, write and communicate effectively in English. In addition, the successful candidate should possess the following personal attributes:A team player who can work well in a team and with good listening skill High self-motivation with the ability to work with minimal supervision and adapt to changing priorities and assignments.Performance CriteriaAble to carry out day to day assign tasks with minimum supervision. Able to interpale / translate procedure/checklist and perform maintenance work. Provide timely feedback to supervisors on maintenance status and unresolved problems areas. Able to input maintenance activities, equipment history and work completion into CMMS.Education RequirementsThe candidate must have a Professional Certificate/NiTEC, Diploma in Engineering (Mechanical/ Mechatronic/ Electromechanical) or equivalent.An attractive remuneration package will commensurate with candidate's experience and qualifications. Interested applicants are invited to email their detailed resume with current and expected salary to (Hidden Text)SLNGCorp.com (please indicate the position you are applying for in the subject heading). Alternatively, you may mail your application to:Human Resources Department Singapore LNG Corporation Pte. Ltd. 991G Alexandra Road #03-29C Singapore 119975We regret that only shortlisted candidates will be contacted.
Skills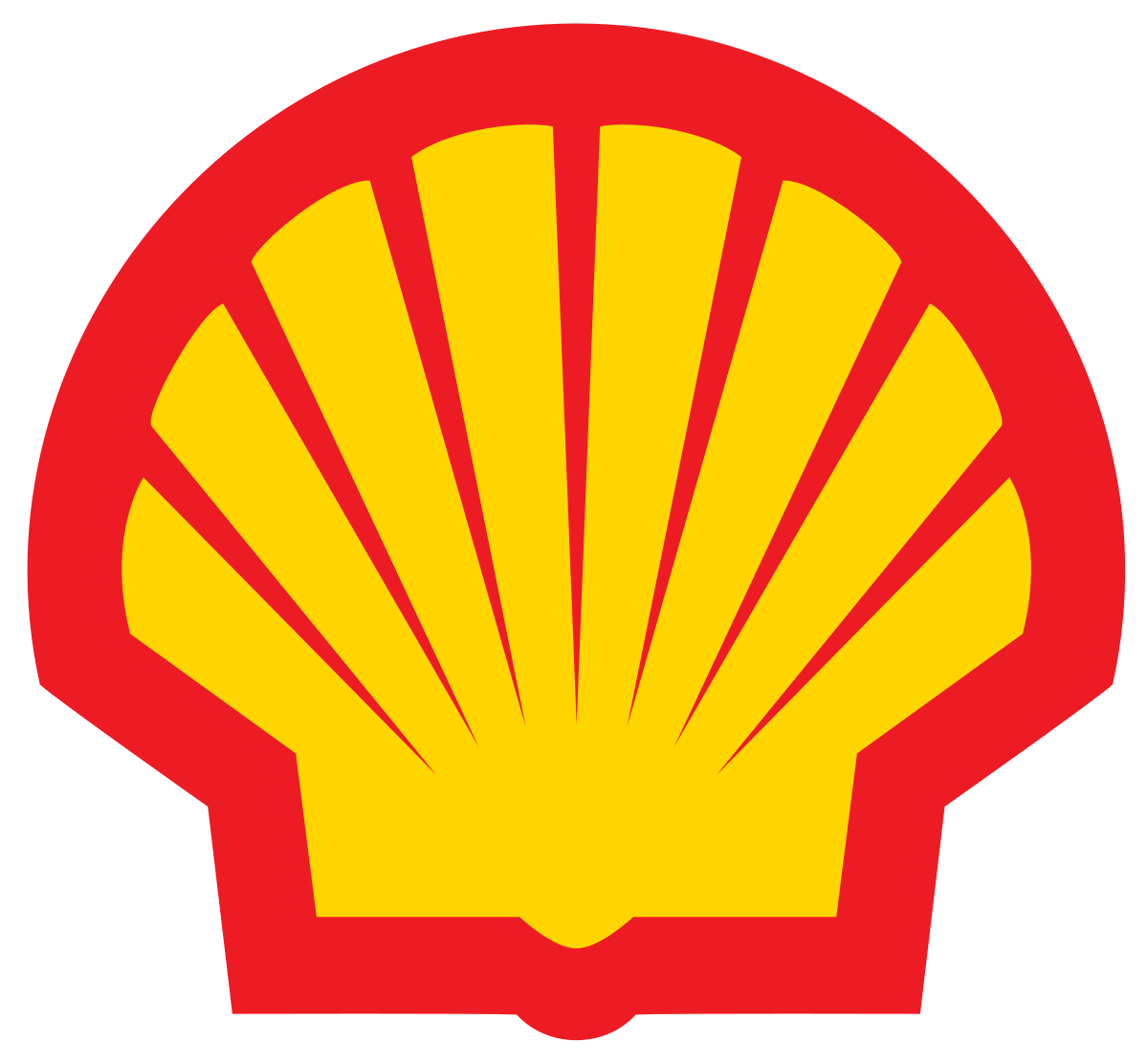 Job DescriptionReporting to the Team Lead CDD, the Analyst CDD is part of the CDD new business team within the Global Financial Crime team.The global Financial Crime team has responsibility for:Counterparty Due Diligence as part of initial counterparty onboarding and periodic re-review;Acting as Financial Crime, Trade Controls and Sanctions Subject Matter Experts (SMEs), where queries from the T&S business are escalated by the Compliance Advisory Teams.The Analyst CDD Read more
has responsibility for:Completing risk assessments of new counterparties in line with counterparty due diligence policies and procedures.The Analyst CDD will be expected to:Develop an understanding of the Trading & Supply compliance systems and controls including a working knowledge of the Financial Crime policy and procedures.Analyse documentation, assess the risks of new counterparties and complete a risk assessment and recommendation to start business with Shell Trading and Supply.Complete reviews at different levels of due diligence depending on the risk profile- Simplified, basic, standard and enhanced. Risk assessments to include analysis of findings, identification of any red flags and mitigation.Liaise with Counterparty Onboarding Focal Points to obtain required company information/documentation.Analyse substantial amounts of data including transactional data. Verify evidence obtained and identify red flags and other areas of concern.Prepare documentation to support discussion with Senior Management on counterparties with significant financial crime risks and/or High-Risk PEP relationships.Ensure compliance with policies and procedures, including handling of customer data to comply with GDPR.Articulate due diligence requirements and the onboarding process to stakeholders at all levels of the organisation.Escalate issues that require further investigation.Prioritise workload with shifting demands and priorities in a fast-paced commercial environment.Work to tight deadlines and often under pressure.Be an active and effective member of the Financial Crime team.RequirementsBachelor Degree with at least 2 years of working experience in KYC/AML areas.Experience in Tier 1 Financial Institutions (Wholesale, Commercial/Corporate, Investment Banking) and/or large Commodities or Trading Houses (Oil, Energy) would be highly valuable.Certifications in AML such as Certified AML Specialist (CAMS), International Association Diploma in Anti Money Laundering or suitable equivalent would be advantageous.Fluent in Arabic, Russian, French, Spanish, German, Dutch, Portuguese or Mandarin would be advantageous.Understanding of high risk jurisdictions and the associated risks.Understanding of the risks of dealing with Politically Exposed Persons.Understanding of corporate structures and complex entity structures including SPVs, Trusts, Funds including identification of Ultimate Beneficial Owners.Robust written and verbal communication skills.Stakeholder engagement skills to manage relationships across different businesses and functions.Exhibit resilience at work. Be able to meet tight deadlines often under pressure.Self-starter who can work independently demonstrating personal drive and taking own initiative.Demonstrated ability to collaborate and work effectively in a team.Compliance is a foundation of the way in which T&S does business and therefore integrity is one of the fundamental values that we are seeking as part of the Compliance team.We believe integrity is the hallmark of a person who demonstrates sound moral and ethical principles during their work.Integrity is the foundation on which co-workers build relationships, trust, and effective interpersonal relationships.It is essential that the successful candidate will be able to give clear examples of integrity as one of their core values.
Skills
Digital Manager(Ref Code: 1904IT-DM)Closing date: 09 May 2019General OverviewThe incumbent reports to Vice President, Information Technology and will be stationed at the Corporate Headquarters at Alexandra Road to help develop a digital transformation roadmap and drive the implementation of digital initiatives to achieve the intended digital transformation objectives for the organisation. Duties and ResponsibilitiesThe incumbent shall be responsible for, but not limited to, the following scope of tasks Read more
and duties:Development and Maintenance of Digital Transformation RoadmapScan and identify current and future market and technological trends relevant to the development of new digital platforms and gain knowledge on selected technologies, in order to develop, communicate, and implement business solutions aligned with digital objectives. Work with internal and external stakeholders to identify business needs/requirements across the SLNG value chain with the aim to deliver value using appropriate digital platforms and technologies. Develop an SLNG Digital Transformation strategy and roadmap to be endorsed by the Board. Engage solution providers and startups with innovative solutions to assess solution fit to identified opportunities. Continually maintain the digital roadmap as technologies and opportunities evolve. Track and report digital KPIs identified.Programme and Project Management Drive the implementation of the digital roadmap according to the agreed schedule. Work with business groups to develop the business case for digital opportunities. Work with vendors to manage and execute approved digital projects. Report status of digital projects to senior stakeholders.Work Experience RequirementsKnowledge and experience in digital technologies and project/vendor management Strong analytical skills, ability to work independently and in a team environment. Possesses good interpersonal and communication skills. Good command of written and oral English. Incumbent needs to be persuasive, well connected, creative, and innovative and strong stakeholder management skills.Education RequirementsBachelor Degree in Computer Science, Information Technology, Computer Engineering or equivalent.An attractive remuneration package will commensurate with candidate's experience and qualifications. Interested applicants are invited to email their detailed resume with current and expected salary to (Hidden Text)SLNGCorp.com (please indicate the position you are applying for in the subject heading). Alternatively, you may mail your application to:Human Resources Department Singapore LNG Corporation Pte. Ltd. 991G Alexandra Road #03-29C Singapore 119975We regret that only shortlisted candidates will be contacted.
Skills

Job Responsibilities include:Assisting in the preparation of collaterals and marketing materials.Research and generation of online content.Engaging customers online and offline.Resolving customer issues.Engaging media across different countries.Managing Igloohome's online presence on social media (eg. Facebook, Twitter, Linkedin, forums, etc)Supporting Igloohome's participation at events/roadshows.Being in charge of ad-hoc projects (eg. market research)Working closely with other teams (Product, Operations & Business Development) to improve on our product and communications.Eligibility:Strong communication skillsPossess Read more
intellectual curiosity and excellent problem solving skillsExperience in writing strongly preferred (please submit writing samples)Versatile and quick to learn.Experience in photography and video editing a bonus (please submit samples)Loves the buzz of working in a startup environment.
Skills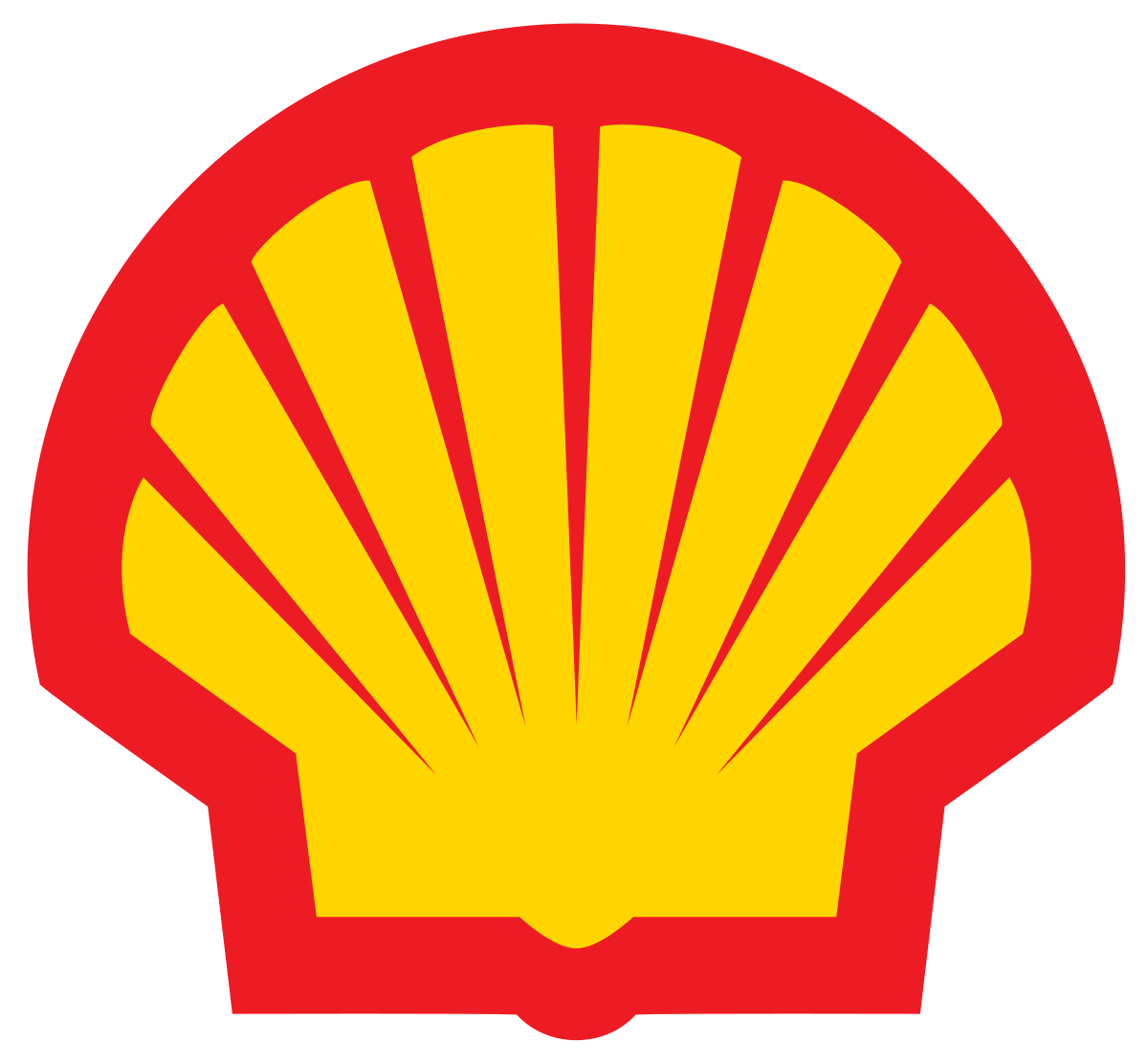 Job DescriptionEnsure compliance to the Site HSSE and Process Safety standards, local requirements i.e. Energy Market Authority Act, Electricity Act and local Code of Practices during execution of Engineering DesignEnsure compliance to Shell Electrical DEPs and DEM1 and DEM2 requirements are met and adherence to DCAF throughout the ORS process.Raise/review deviations, derogation when required and stakeholders are engaged for proper approval.To support/execute Site lead capital electrical projects when Read more
required.Ensure Electrical engineering deliverables from EPC contractors are reviewed at different stages of the project and correct inputs/advice are given when required.Participate with site project team, EPC contractors and vendors during site walk to address the location plan, construction feasibility and brown field integration.Attend project meeting to review the EPC deliverables as and when required.Coordinate with relevant disciplines for integrating the new asset with the existing asset.Participate and perform Technical bid evaluation of bid packages for Engineering Design and Equipment package.Participate with the project team for the safety review when required.Provide assurance during Electrical construction and participate/witness the testing when required.Develop work plan with contractors, operations, maintenance and all relevant parties for execution with minimum interruption to operating plant. Interface with Operations, Technologists, Engineering, Maintenance & contractors / vendors for smooth execution.Attend FAT/SAT and Functional testing to ensure electrical equipment's are meeting the design intent & project premise. Prepare / execute/review switching plan, method of statement, JHA when required.Provide electrical support during commissioning & startup for the capital projects.Review test packages submitted by contractors for completeness and ensure as built make up is done and submit DNF for final update.Upon project completion, ensure projects have proper closure for all documentation as-built including GSAP and PM plan. Maintain high equipment reliability by ensuring Flawless Project Delivery is implemented in the project.Initiate and contribute to improvements including plant safety and reliability.Support continuous improvement in project and construction toward LEANParticipate during PSSR to verify and declare the electrical installation are meetings the standards and safe to start-upStandby duty coverageCarry out any other related duties as requiredRequirementsDiploma/Degree in Electrical engineering.Minimum 5 years relevant working experience in the field of electrical engineering.Attend HV Operation Course (EMA)Oil/petrochemical industry safety course is advantage. High level of communication and inter-personal skills is required to interact with all parties/discipline
Skills Role Summary:The Machinist position will support the Supply Chain – Manufacturing Division that is based in Singapore.Essential Responsibilities:Sets-upand operates special purpose equipment, conventional (Turning), and/ornumerical control (NC) machines and machining centres for fabrication ofmetallic and non-metallic parts that hold to the high quality machinestandards required within the organization. Readsand interprets blueprints, sketches, drawings, manuals, specifications, orsample parts to determine dimensions and tolerances of finished workpieces, sequence of operations Read more
and setup requirements. Startsand observes machine operation to detect malfunctions or out-of-tolerancemachining, and adjusts machine controls as required. Mustbe able to select, align, and secure holding fixtures, cutting tools,attachments, accessories, and materials on machines such as mills, lathes,jig borers, grinders, and shapers. Mustdemonstrate a basic to intermediate skill level (indicate part, turn OD's,and qualify ID and OD) on manual lathe.Qualifications/Requirements:HighSchool Diploma or equivalent. 1+years related experience or equivalent combination of education andexperience.Requires to have experienceon MAZAK / Funac controller machine Requires to have"TURNING" experience Desired Characteristics:Abilityto read and interpret documents such as blueprints, safety rules,operating and maintenance instructions, and procedure manuals. Musthave working knowledge of geometric dimensioning and tolerancing (GD &T). Abilityto apply basic concepts of algebra and geometry. Abilityto calculate and set controls to regulate machining factors such as speed,feed, coolant flow, depth and angle of cut, or enter commands to retrieve,input, or edit computerized machine control media
Skills
The role of the intern is to support the HR functions in Employee Engagement projects, Recruitment activities and Sustainability activities. He/she will be expected to engage with all levels of employees in operations.Employee Engagement projects:Assist to brainstorm and prepare the employee engagement strategiesPlanning and design of communication materialsPenetrate internal communication with interactive plan and executionStudy & analysis the result of the project & employee behaviorsRecruitment activities:Interact with local Read more
universities to create awareness about REC Solar brand through career fairsAttend external career fairs in various community centers/e2iScreen resumes and arrange for interviewSustainability activities:Work pass application (New/Renewal)Pre-employment health check follow up.E-filling for existing & new employeesAd-hoc HR admin duties as assignedREQUIRED QUALIFICATIONS AND SKILLS:Graduate or undergraduate for Diploma/ Degree levelMajor in HR FunctionsProficient in Microsoft Office, Microsoft Outlook, Microsoft Powerpoint, Google forms & etc.Knowledge in Project ManagementAbility to work in a fast paced environmentAbility to work under stressStrong organization skillsInnovative and able to provide 'out of the box' solutionsProactive working attitudeChallenging spirit to improve current conditionsHighly effective personal skills – communication and organizationEngagement skills
Skills We are currently recruiting Telesales Executive - Corporate Training and Education for our Asia Pacific markets division. The role will involve acquiring company sponsored participants to attend or purchase a wide range of technical and management courses. The candidate for this role need not have oil industry experience and will be provided with intensive hands-on training about the industry and how to secure client participation for our international Read more
portfolio of Oil & Gas training. This position offers great learning opportunities for experienced sales and business development professionals from the training or skills development industry. Successful candidates will have strong earning opportunities and career advancement. If you have experience in selling training from other industries, it will be an added advantage. This role will be based in Singapore. Learn more about us www.petroedgeasia.netREQUIREMENTSConfident and strong communication skills, both written and on the phoneAmbitious, motivated, action-oriented and committed to achieving goals setDemonstrated perseverance in facing challenging situationsStrong organization and time management skills and attention to detailsAble to work independently as well as be a strong team playerBENEFITSBirthday paid leave, outpatient medical benefits, company hospitalization plan, sales training and mentoring.We regret only shortlisted candidates will be notified.
Skills